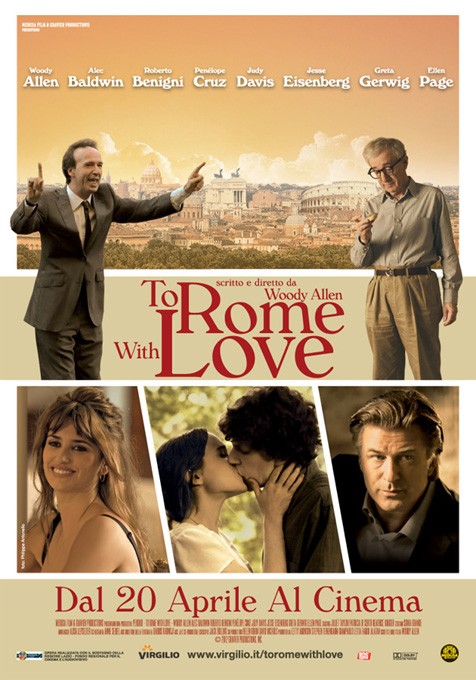 It's been almost 5 months since To Rome With Love was released for the first time, in Italy on April 20, 2012. Since then we have seen the film released in all the major world markets, with only a handful of small markets left to go. Last week, 'To Rome With Love' passed another box office milestone, having surpassed $60 million worldwide.
To Rome With Love currently sits at $61,078,609, according to Box Office Mojo It has been helped by strong openings in Spain and other markets. However, the film has flopped in the UK, where it has brought in less money than Uruguay. Non American markets make up almost 73% of the film's earnings. Woody allen is a foriegn filmmaker indeed.
It is unlikely that to rome with Love will hit the next milestone of $70m. The only markets left to open are Taiwan and Turkey in September (both on the 28th), followed by Australia (18th October – after it's film Festival premiere), Bulgaria (9th December) and New Zealand (20th December).
We are now waiting to see when 'To Rome With Love' will be released on DVD and OnDemand services. No stores list a date, and traditionally, no one's ever been in a rush to get a Woody Allen DVD released.