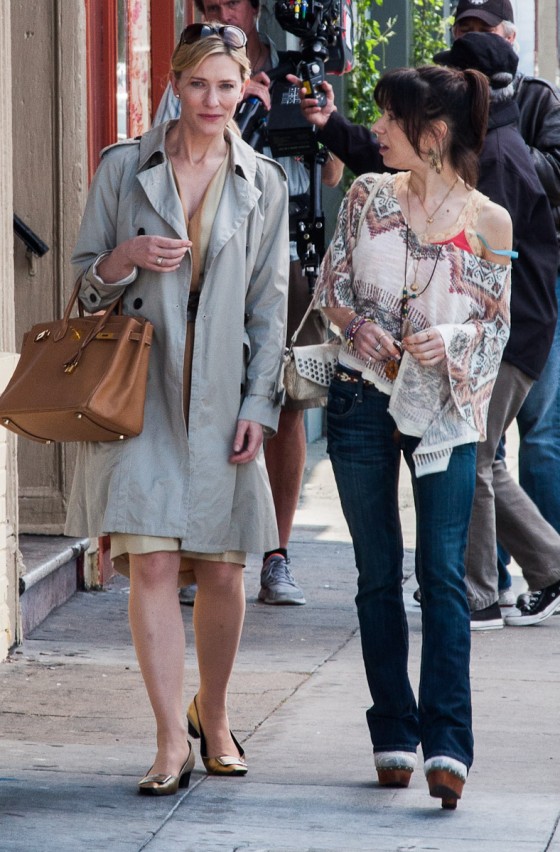 Principal photography continues for Woody Allen's next, still untitled film, set in San Francisco. There's been plenty of San Francisco sightings of Woody Allen, and his cast and crew in recent weeks. This week was no exception as we got more photos thanks to people on the scene, and our first look at Sally Hawkins.
Filming moved to two key locations this week. The first was at the corner of 20th and Lexington, at the now closed Force Of Habit Record shop. The second is the New Central Cafe, at 14th and Van Ness.
Cate Blanchett remains the most visible actor on set. Peter Sarsgaard was also spotted this week, as well as our first look at Sally Hawkins, who plays Blanchett's sister. Louis CK was spotted two weeks ago. No Alec Baldwin, Andrew Dice Clay or Michael Emerson as yet.
We are into our third week of outdoor shooting in San Francisco. As is standard for Woody Allen, very little else is known about the film, but we will let you know everything we find out.