News Bits! Our twice monthly round up of Woody Allen bits from around the web. This is the 88th edition!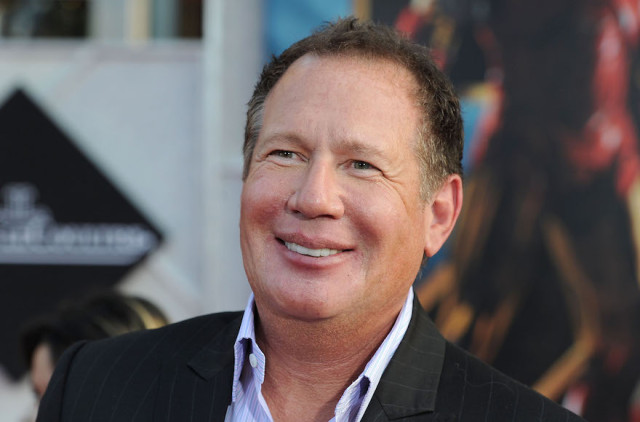 We were as sad as everyone else when we heard that Gary Shandling had died, at just 66. He was a comedy legend, and we loved him in The Larry Sanders Show in particular. He was a big, outspoken Woody Allen fan, and he often credited Allen as the start of his love of comedy. He told the New York Times in 2007:
Here he is, this kid in Arizona, he's not in New York, and while being Jewish, he's not at all Jewish in the traditional sense, of a noisy Jewish household. And suddenly he sees Woody Allen, and he relates.
He will be missed.
Barbara Hershey is promoting her new series Damien. Talking to the New York Post, she recalled her time working with Allen on Hannah And Her Sisters.
I moved there and I didn't know anybody. I had no money. Then I had a meeting with Woody. After all these years of auditioning, I was handed this role. A few weeks later, I was standing on the streets of the city and I remember looking from Mia [Farrow] to Woody to Michael Caine and Max von Sydow, thinking, 'How did I get here?'
Sylvester Stallone was the guest of honour at the Santa Barbara International Film Festival, winning the prestigious Montecito Award. In an interview later, he was asked about his early, and talked about Woody Allen, and auditioning and appearing in Bananas in 1971. It's a great story, and Stallone, a great raconteur, tells it well.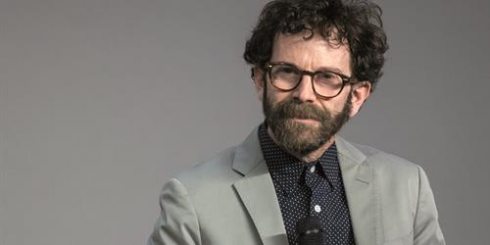 Charlie Kaufman has been in Europe, promoting his new film Anomalisa. The writer director spoke to the Jewish Chronicle Online, and mentioned Allen, when talking about Jewishness.
I was raised sort of Jewish but secular, you know, I'm not from a religious family, but certainly Woody Allen was very important to me growing up, but then so was Monty Python, and I don't think any of them were Jewish?

So many things were influential to me in terms of my sense of humour. Woody Allen is certainly one of them, but National Lampoon, and Python and Lenny Bruce, who was Jewish obviously, but very different than Woody, so, and, er, [Franz] Kafka. Mel Brooks, sure.
Great taste there Mr Kaufman.
We've not seen this photo before. This is a deleted scene from Sleeper, where Allen is part of a real life chess game.
'I think being funny
is not anyone's first choice.'

Woody Allen
On the set of 'Sleeper' 1973

By J.R. Hamilton pic.twitter.com/V4sK6aO099

— Didier Golemanas (@DidierGolemanas) March 26, 2016
AV Club recently revisited Stardust Memories. It is one of Allen's most misunderstood and controversial films. But it seems to hold up.
With 36 years of distance from Stardust Memories, it's easy to see now that this battle for longevity and significance is one Allen, in 1980, was just beginning to wage. It's an endless war, one both Bates and Allen seem to be at peace with by the end of the movie. If transcendent art cannot be created, then at least there're those fleeting memories of delight with Dorrie, the brief exchange of a smile with a lover as she lays on the ground, a Louis Armstrong song spinning in the background.
Vogue looked back at many of the glamorous women who have appeared in Allen's films. 18 amazingly talented and beautiful actresses, from Penelope Cruz to Radha Mitchell.
Fan art corner
https://www.instagram.com/p/BDoaSp7GJ1a/
https://www.instagram.com/p/BDoUJLoDqca/