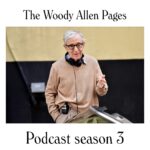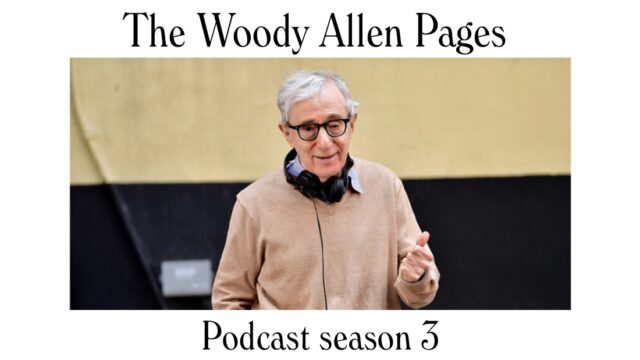 The Woody Allen Pages podcast is back for 2023. Production had been dragging on this year, and with the announcement of a new Woody Allen film, Coup de chance, this season will be slightly different.
I'm doing the thing that some TV studios like to do and I'm going to split a season in two. I'm rolling out five new episodes of the Woody Allen Pages Podcast over the next 5 weeks. Then there will be a short break to cover the release of Allen's new film. Then back at the end of the year for the final 6 episodes, plus a Q&A episode.
I'm doing this because these first five are finished and ready to go, and to hold the whole season back after the film release didn't make sense. So yes, five episodes, the Woody Allen Pages podcast season 3 part 1. It will hit your feeds next week.
Thanks for everyone for being patient. Especially those who have supported me as a patron on patreon. I really appreciate your continued support.
To listen, just look up Woody Allen Pages in your favourite podcast app. Or links are below.
Subscribe: Apple Podcasts | Google Podcasts | Spotify | Stitcher
So much more at our website – Woody Allen Pages.
Find us at:
Facebook
Instagram
Twitter
Reddit
Support us
Patreon
Buy a poster or t-shirt at Redbubble
Buy out books – The Woody Allen Film Guides
Buy Me A Coffee
You can write to us at woodyallenpages [at] gmail [dot] com