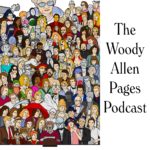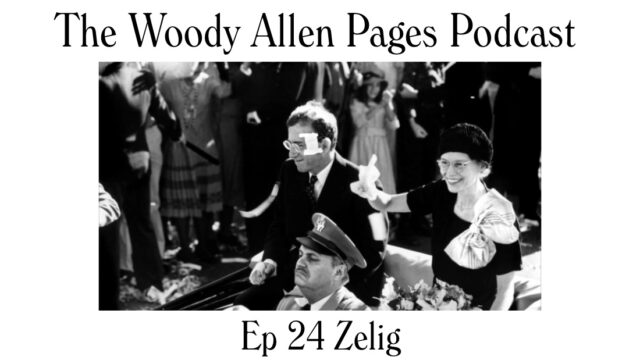 Zelig is the 11th film written and directed by Woody Allen, first released in 1983.
Woody Allen stars as Leonard Zelig – the human chameleon. The film is presented as a documentary on his life in the 20s and 30s. This strange man who could take on the characteristics of the people around him. He is studied as a scientific curiosity, and forms close ties with one of his doctors, Dr Eudora Fletcher, played by Mia Farrow.
Zelig is not one of Allen's most recognised films, and perhaps it's the strange title, and the air of modesty that surrounds it. It's certainly a far cry from his witty, neurotic, modern New York comedies. But it is emotionally touching, very funny, sometimes too clever and a spectacular special effects ride to boot. For someone else, this is a career defining film.
Welcome to the Woody Allen Pages Podcast. This week we looks at 1983's Zelig. How it was conceived, how it was made, and how it took a long time. Spoilers are everywhere so watch the film and then come back.
So much more at our website – Woody Allen Pages.
Find us at:
Facebook
Instagram
Twitter
Reddit
Support us
Patreon
Buy a poster or t-shirt at Redbubble
Buy out books – The Woody Allen Film Guides
Buy Me A Coffee
You can write to us at woodyallenpages [at] gmail [dot] com