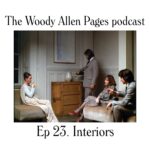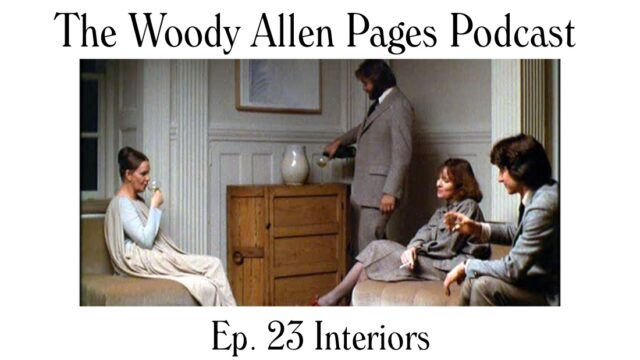 Interiors is the 7th film written and directed by Woody Allen, first released in 1978.
Diane Keaton, Mary Beth Hurt and Kristin Griffith play three sisters who barely get along. Their parents (father Arthur played by E.G. Marshall and mother Eve, played by Geraldine Page) have recently separated, leaving the daughters to deal with their family, their partners, their ambitions and their lives.
Interiors is Woody Allen's first serious work – a quiet drama about a family. It's not only his first dramatic film – it's his first dramatic ANYTHING. Years of stand up, playwriting, acting and writing comic short stories was put aside for 100 minutes. Not in a bad way- but there is nothing funny about 'Interiors'.
Welcome to the Woody Allen Pages podcast. This week we look at 1978's Interiors. How it was conceived, how it was made, and how it's so unlike any of Allen's other work. Spoilers are everywhere so watch the film and then come back.
So much more at our website – Woody Allen Pages.
Find us at:
Facebook
Instagram
Twitter
Reddit
Support us
Patreon
Buy a poster or t-shirt at Redbubble
Buy out books – The Woody Allen Film Guides
Buy Me A Coffee
You can write to us at woodyallenpages [at] gmail [dot] com