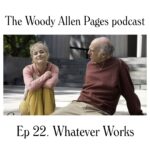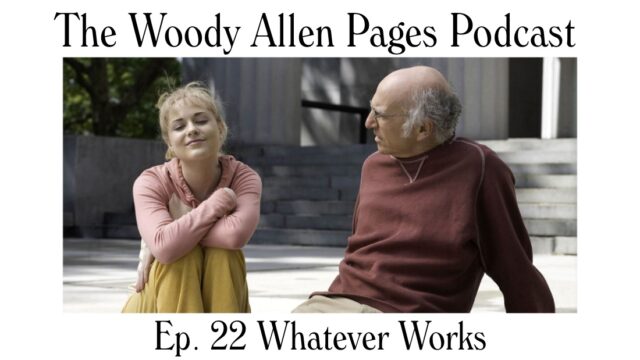 Whatever Works is the 39th film written and directed by Woody Allen.
'Whatever Works' sees Allen return to the US for the first time in many years. It was made amidst the writer's 07/08 strike, when Allen was unable to make a new script, so he used one he had previously discarded, originally written for Zero Mostel.
Larry David stars as Boris Yelnikoff, as big a curmudgeon as you are likely to meet in cinema. The grumpy old man has his views challenged when he meets Melodie (Evan Rachel Wood) and forms an unlikely relationship.
Welcome to the Woody Allen Pages Podcast. This week we look at 2009's Whatever Works. How it was conceived, how it was made and how it was a victim of circumstance. Spoilers are everywhere – so watch the film and then come back.
So much more at our website – Woody Allen Pages.
Find us at:
Facebook
Instagram
Twitter
Reddit
Support us
Patreon
Buy a poster or t-shirt at Redbubble
Buy out books – The Woody Allen Film Guides
Buy Me A Coffee
You can write to us at woodyallenpages [at] gmail [dot] com