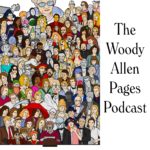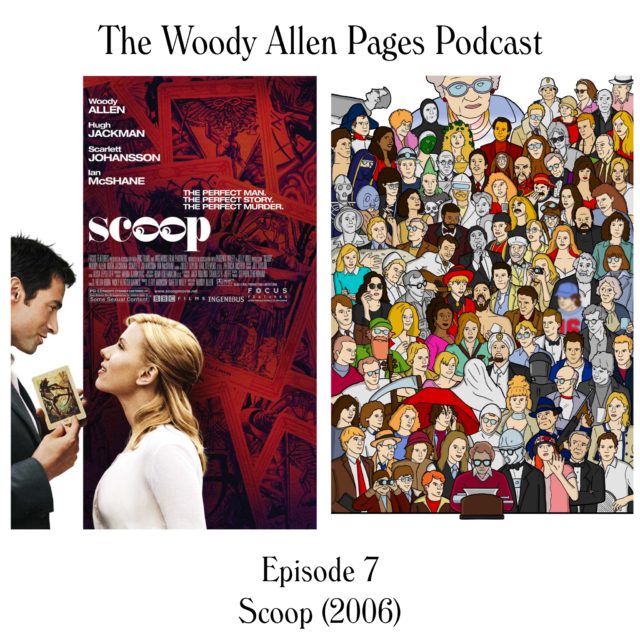 Scoop is the 36th film written and directed by Woody Allen.
Woody Allen stars as Sid Waterman, also known as The Great Splendini. An American magician on tour in London, he meets a young journalism student named Sondra Pransky, played by SCARLETT JOHANSSON, and becomes involved in a dead journalist's final story. The investigation is to uncover the identity of the Tarot Card Killer. Can it really be the charming Peter Lyman, played by Hugh Jackman?
SCOOP reunited Allen with SCARLETT JOHANSSON and London. The three had just seen massive success with MATCH POINT the year before in 2005. But as usual for Allen, he had already started making Scoop well before Match Point was released. Coming off that acclaimed murder drama, Scoop seems unbearably light weight. Seen in isolation, Scoop stands up a lot better, and a bit of fun.
Welcome to the Woody Allen Films podcast, from me, the creator of the Woody Allen Pages website. This week, episode seven, we look at 2006's SCOOP. Of course, spoilers are everywhere – so go watch the film first.
Find the transcript for this episode here.
So much more at our website – Woody Allen Pages.
Find us at:
Facebook
Instagram
Twitter
Reddit
Support us
Patreon
Buy out books – The Woody Allen Film Guides
Buy Me A Coffee