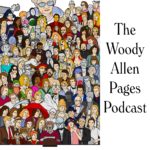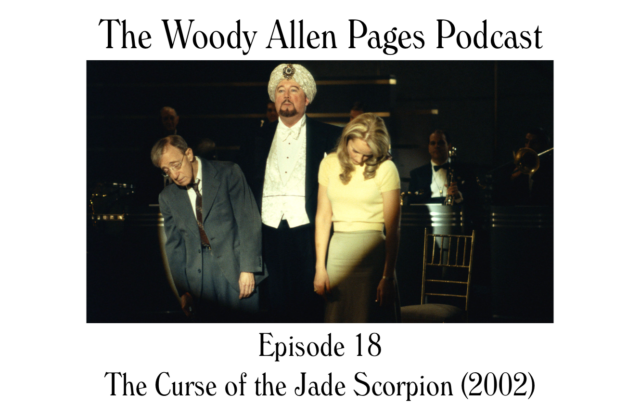 The Curse Of The Jade Scorpion is the 31st film written and directed by Woody Allen, first released in 2001. 
Woody Allen stars as CW Briggs. An insurance investigator whose workplace rival is Betty Anne Fitzgerald played by Helen Hunt. Both come under the spell of a hypnotist named Voltan, and find they themselves chasing after criminals that are closer to home than they think.
The Curse Of The Jade Scorpion is a throwback to another era. It harkens back to the sparky, dialogue driven comedies of the 40s, and there's plenty of fun. But the fun is cartoonish and sometimes it is so lightweight that it almost blows away. 
Welcome to the Woody Allen Pages Podcast. This week, episode 18, we talk about 2001's The Curse Of The Jade Scorpion. How it was conceived, how it was made and how it was a bit of a failure. Spoilers are everywhere so please watch the film and come back. 
So much more at our website – Woody Allen Pages.
Find us at:
Facebook
Instagram
Twitter
Reddit
Support us
Patreon
Buy a poster or t-shirt at Redbubble
Buy out books – The Woody Allen Film Guides
Buy Me A Coffee
You can write to us at woodyallenpages [at] gmail [dot] com