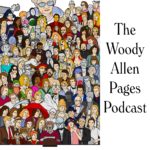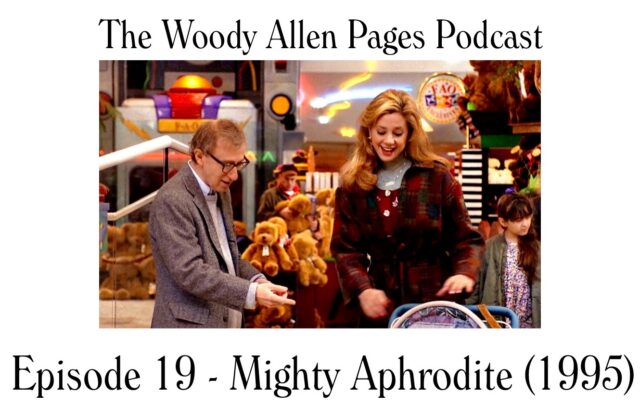 Mighty Aphrodite is the 25th film written and directed by Woody Allen, first released in 1995.
Woody Allen stars as Lenny Weinrib. Together with his wife Amanda, played by Helena Bonham Carter, the two adopt a child who turns out to be especially gifted. When Lenny gets obsessed by his son's genetic heritage, he tracks down the mother only to discover she's a lowly prostitute named Linda Ash, played by Mira Sorvino.
Woody Allen in the mid 90s was overcoming the turmoil of his private life to create some of his most fun films. Mighty Aphrodite came in the middle of this successful run, with memorable performances and lots of laughs.
This week, episode 19, we talk about 1995's Mighty Aphrodite. How it was conceived, how it was made and how it's really quite good. Spoilers are everywhere so watch the film and then come back.
So much more at our website – Woody Allen Pages.
Find us at:
Facebook
Instagram
Twitter
Reddit
Support us
Patreon
Buy a poster or t-shirt at Redbubble
Buy out books – The Woody Allen Film Guides
Buy Me A Coffee
You can write to us at woodyallenpages [at] gmail [dot] com