A Rainy Day In New York, the 48th film written and directed by Woody Allen, has opened in another country. Following the news of the UK, the film was released in Korea on 6 May 2020.
Along with the release date comes a couple of wonderful new posters. We love these international posters, our favourite one is above.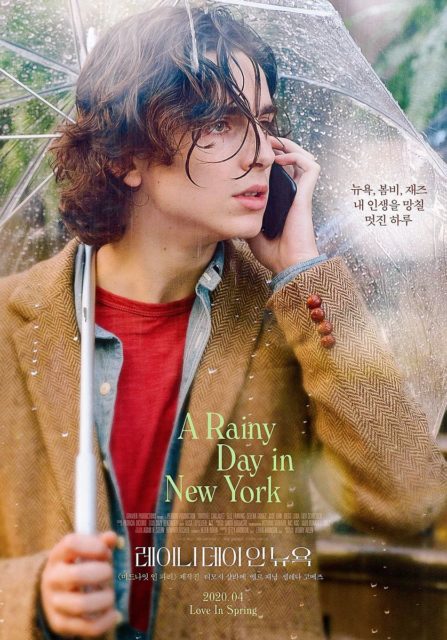 Some cool packaging with the press kit as well.
https://www.instagram.com/p/B_2y3ZwHsOj/
The distribution deal for Korea had been set for a while, and along with Japan is one of the last countries to announce a release date. It is pretty common for it to follow several months after everywhere else.
A Rainy Day In New York has now been released is all major markets worldwide outside of North America, Australia and New Zealand.
Check out the official trailer.