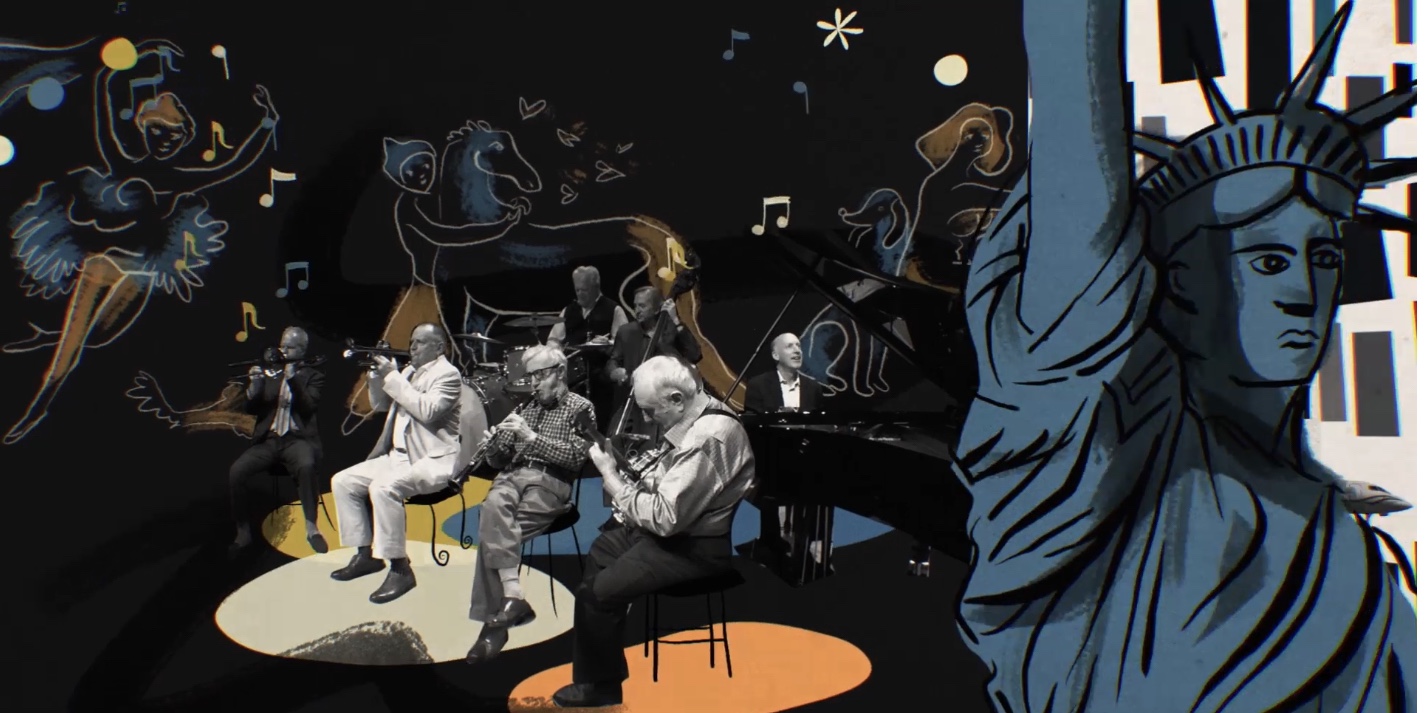 Woody Allen's regular jazz residency continues in 2020. Allen has been performing most Monday nights at the Café Carlyle since 1997, and at Michael's Pub before that, since 1971. He will be playing with, as usual, the Eddy Davis New Orleans Jazz Band.
The latest block of dates runs January 2020 until June 2020. There is also an additional Saturday night date on 22 February. You can book tickets to all these shows at Café Carlyle's website. Also on at the Carlyle this first half of the year is Betty Buckley, who appeared in Allen's Another Woman.
Allen featured the Carlyle prominently in his latest film A Rainy Day In New York. He's also used it in Hannah And Her Sisters and Hollywood Ending. The Carlyle Café is in the heart of Manhattan's Upper East Side, at 35 East 76th Street.
Allen usually has a break in the summer to make a film, and to promote a new one. This year, we expect Allen to premiere Rifkin's Festival through Europe.
In more recent years, he has taken a break in June to do a European jazz tour, before making a film. In 2019, Allen and band played Spain and Belgium. In 2017, he played the prestigious Royal Albert Hall in London. Allen and the band will reliable return around September and play every Monday until the holidays. We will have the dates here once they are announced.
Next year marks Allen's 50th year as a jobbing musician, since that first Michael's Pub residency. Expect Allen to celebrate the anniversary by doing exactly the same thing he does every year.