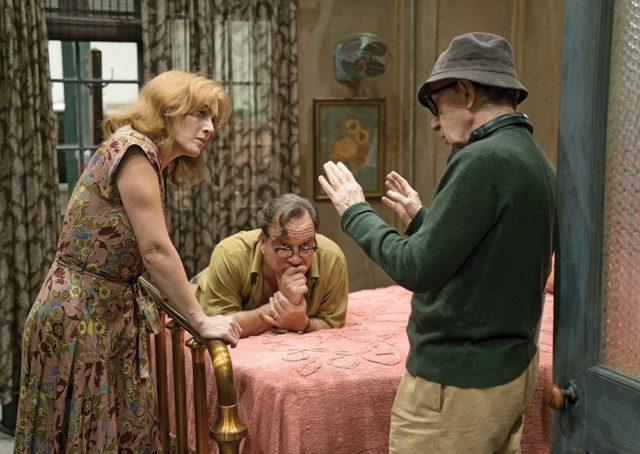 Oddly enough, there is no soundtrack for Wonder Wheel, the new film written and directed by Woody Allen. Here is our guide to the songs heard in the film.
Most prominent is the song that serves as the theme of the film – Coney Island Washboard by The Mills Brothers. It was released in 1932, an early hit for the African American harmony group.
The song obviously ties lyrically into the story of Wonder Wheel, which is set on Coney Island. The song is was a hit before the film's 1950 setting, however The Mills Brothers we're actually at the height of their fame around this time.
The song recurs several times throughout the film, and the opening credits.
Used in the film and the trailer is Jo Stafford's You Belong To Me. The song was released in 1952, two years after the film's 1950 setting. An anachronism, but the song fits the 50s boardwalk vibe, but also the themes around Kate Winslet's Ginny. It is Stafford's signature song.
The song was a number 1 hit in the UK and the US. In fact, this is the only recording of a US number 1 that Allen has ever used in one of his films. He has had a US number 2 (The Ramsey Lewis Trio's The 'In' Crowd from Irrational Man) and a different recording of a song that hit number 1 (Volare was used in To Rome With Love).
We will list more about the songs of Wonder Wheel here, as soon as we can get our hands on the credits.
It is disappointing that there is no actual Wonder Wheel soundtrack. There is no score, and Allen relies (as he often does) on existing recordings. You have to go back to 2003's Anything Else for the last time an Allen film did not come with a soundtrack.
Wonder Wheel is out now in the US, Australia, the Netherlands and Spain. It rolls out around the world in the weeks and months to follow. Find all the dates at our international release date round-up.