5 Films (And A TV Show)… A series where we recommend films referenced, inspired, influenced or generally like a certain Woody Allen film, from his first to his latest. All picks are subjective – let the arguments begin!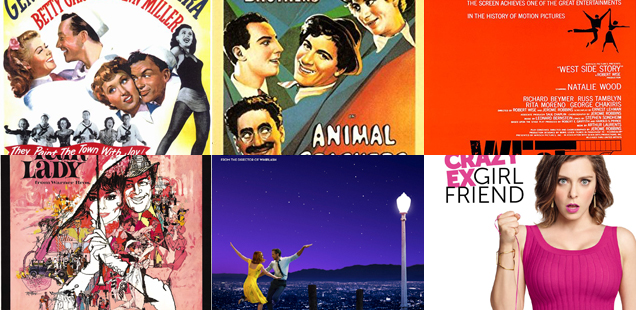 Musicals. If you're a fan like us, you are forever saying things to people like "look, it's not for everyone…", but if you do love them, there is a lot to love in Woody Allen's offering to the genre. This is about as crowd pleasing as Allen gets, with a portrait of a cartoon upper class New York family, their romantic entanglements and a big Christmas ending.
There are so many great musicals to choose from, to see the history that led to Everyone Says I Love You (1996). We leaned towards the ones that turned the every day into the magical.
Here's 5 Films and a TV Show to watch after Everyone Says I Love You.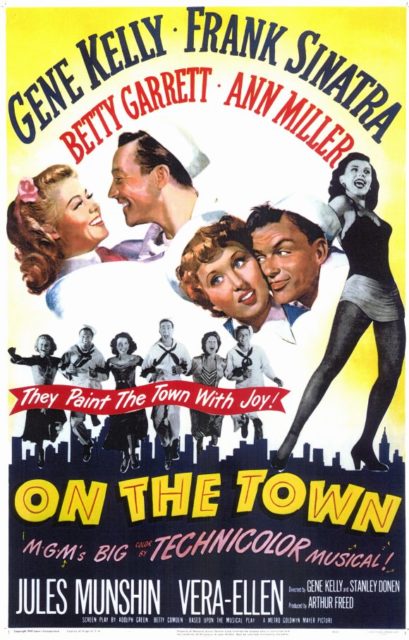 On The Town (1949)
Director: Stanley Donen
The definitive New York musical. It's just three sailors (Gene Kelly, Frank Sinatra, Jules Munshin) running around the big apple, meeting gals and having fun, in a silly old adventure of colour and song. Directed by Kelly and the master of the form Stanley Donen.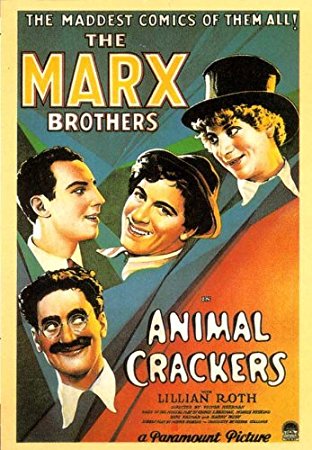 Animal Crackers (1930)
Director: Victor Heerman
The Marx Brothers are paid direct tribute by Allen in this film, with the song Hooray For Captain Spaulding from this film appearing in Allen's. It's little more than a lavish party that the Marx Brothers somehow turn up, cause trouble, sing, laugh and have too much fun.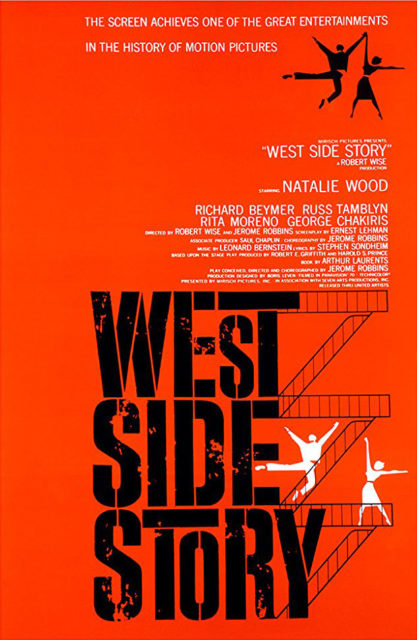 West Side Story (1961)
Director: Robert Wise, Jerome Robbins
The idea of turning New York street gangs into fleet footed, finger clicking dancers might seem odd, but it works. An epic love story at heart, with a sprawling diverse cast and quite a bit of humour thanks to Stephen Sondheim's biting lyrics.
My Fair Lady (1964)
Director: George Cukor
Despite the crime of casting Audrey Hepburn over Julie Andrews, it is still a perfect musical, anchored by two great lead characters. A flower girl gets caught up in a bet to turn her into a princess, leading to some classic class comedy and excellent songs.
La La Land (2016)
Director: Damien Chazelle
It was a huge mainstream success (quickly followed by a backlash), but it's high fantasy done for today. Escape in the visuals, the wonderful romance and the cute as buttons leads – and dream away.
Emma Stone (Magic In The Moonlight, Irrational Man) and JK Simmons (Celebrity) star.
Crazy Ex Girlfriend (2015-)
Don't let that awful title fool you. A young woman's misguided plan to follow her teenage love to a small town (the wonderfully drawn West Covina) is marked by sudden bursts of song, dance and imaginary fancy. Show star, co-creator, co-writer and songwriter Rachel Bloom has the makings of a star. Lots of Allen-sequel Jewish humour to boot.
Let us know your picks for Everyone Days I Love You and if you agree with our picks. We are also looking for picks for Deconstructing Harry, which is the next film we will cover. Let us know in the comments below or on Facebook or Twitter. Check out the full list of 5 Films (And A TV Show).