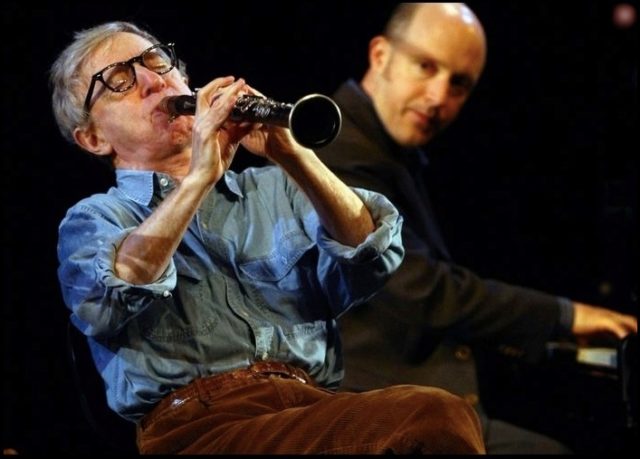 Just like the clockwork of a watch your grandfather, on his death bed, sold to you, Woody Allen is returning to his usual jazz gig in New York City. Playing with the Eddy Davis New Orleans Jazz Band, Allen will be back at the Carlyle Hotel from September, every Monday.
The first show back will be Monday 11th September 2017. Allen and band are expected to perform every Monday night until the holidays. Details are:
The Carlyle
35 East 76th Street
New York, NY 10021
212-744-1600
Performance time approximately 8:45 p.m.

Cover: $165 per person, $30 drink min ($120 bar + $25 drink min), Premium Seating $215 per person. – All bar seats are only available on a first come, first serve basis.
Pricing does not include tax/gratuity. 

For information and reservations, call 212.744.1600.
Allen has been playing jazz on Mondays in New York most weeks since the 1970s. It is one of his peculiar constants, and these gigs are a New York institution. Allen and band recently went to Europe for the summer, playing venues such as London's Royal Albert Hall.
The gig listings also deflate the rumour that Allen may have been shooting his 2018 film in France. It looks certainly that he will be filming in New York in September. Selena Gomez has pretty much confirmed this as well.
Are you in New York soon? Will you catch a show?