Filming continues for Woody Allen's 2017 film. Filming is taking place on Coney Island. We have some new pics of all the stars we've seen so far – Juno Temple, Justin Timberlake and Kate Winslet.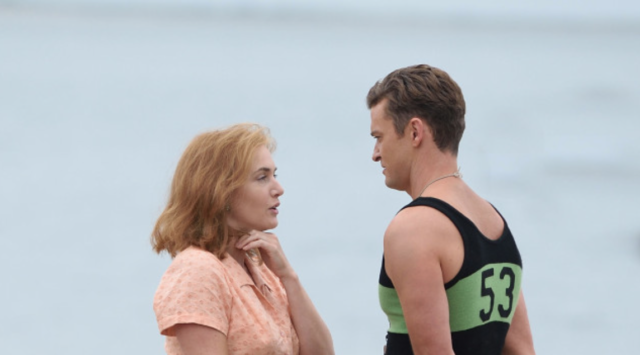 Shooting continued on Monday 19th September 2016. Winslet was spotted in a different outfit than we've seen before – this time a top and separate brown skirt. Timberlake looks the same – his black and green 50s lifesaver outfit.
Temple was also spotted, this time in a 50s swimsuit. She had a scene with Timberlake, where she handed him a book – a copy of Hamlet And Oedipus by Ernest Jones.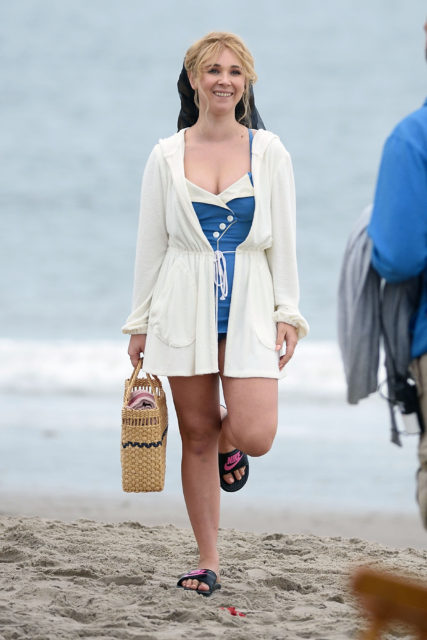 Here's that book cover up close.
Not much else to know so far. But we know production continues this week on the beach. We'll be keeping up to date as much as we can.