Two Woody Allen films have made their way into two new Top 100 film lists. One is from the BBC has critics voting for the best American films. A second from Time Out has a variety of actors voting for the best film of all time.
From the BBC Culture list, two Allen films made the cut – Annie Hall at number 23 and Crimes And Misdemeanors at 57.
Some words from critic Ali Arikan about the film.
At the beginning of Annie Hall, Alvy Singer, writer-director Woody Allen's neurotic alter-ego, says to the camera: "That's essentially how I feel about life: full of loneliness and misery and suffering and unhappiness – and it's all over much too quickly." It's the first instance of self-contradiction in a film full of many. A stream-of-consciousness chronicle of the ill-fated relationship between Alvy and Annie (Diane Keaton, sublime), Annie Hall is cheerful and full of learned, urbane wit. Yet an air of melancholy is omnipresent: the restless immediacy of the leads' rapport never distracts the viewer from the fact that even those moments of Hollywood bliss are doomed to result in heartbreak. We never hear the conversation between Alvy and Annie, during a post-break up lunch date following a chance re-encounter, and perhaps that's for the best. Under a New York City traffic light that flashes red, our heroes share one final kiss, and go their separate ways.
Their number 1? 'Citizen Kane', directed by Orson Welles.
The Time Out New York list has both Allen films. again 'Annie Hall' at 7 and 'Crimes And Misdemeanors' at 98.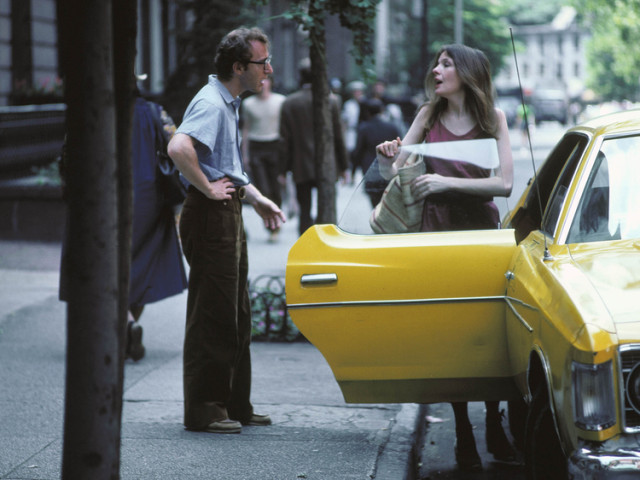 Time Out global editor Dave Calhoun on 'Annie Hall'
When I think of this film, I think of two scenes: first, Diane Keaton and Woody Allen's characters struggling to cook lobsters; second, Woody's Alvy going for Easter lunch with Annie's relatives and us seeing how they all see him as a rabbi. The rapport between Woody and Diane is electric. The film now feels like a blueprint for so many that came later on—and not just Woody's own.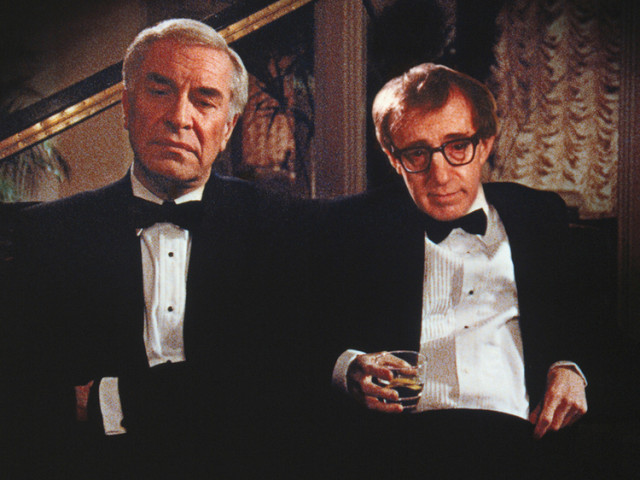 Time Out New York film editor Joshua Rothkopf on 'Crimes…'
The quote everyone remembers is Alan Alda's 'If it bends, it's funny…if it breaks, it isn't.' But I'm more floored by the quiet, intense parts of this drama, especially the scenes between [Martin] Landau and his mob brother Jack (the great Jerry Orbach), who sees things a lot more clearly. This movie is Woody's closest at achieving the Bergman-esque toughness he's always admired.
The list was vote for by actors including a number of Allen alums – Betty Buckley (Another Woman), John Gallagher Jr (Whatever Works), Joanna Gleason (Hannah And Her Sisters, 'Crimes And Misdemeanors'), Celia Imrie (You Will Meet A Tall Dark Stranger) and Michael Sheen (Midnight In Paris).
The votes were also revealed, and here are the actors who voted for Allen films – Anne-Marie Duff (Play It Again, Sam), Bill Hader (Love And Death), Michael C Hall ('Crimes And Misdemeanors'), Jo Hartley ('Annie Hall'), Stephen Merchant ('Crimes And Misdemeanors'), Hannah Murray ('Annie Hall'), Sarah Polley ('Love And Death', Stardust Memories), Colin Quinn ('Annie Hall'), Talulah Riley ('Annie Hall'), Sophia Takal ('Annie Hall') and Robin Lord Taylor ('Annie Hall').
Their number 1? 'Tootsie' (directed by Sydney Pollack, who also starred in Husbands And Wives).
After all these years, 'Annie Hall' remains a masterwork, a touch point for actors and critics, young and old, male and female – one of the very best that cinema has to offer. Meanwhile, the stature of 'Crimes And Misdemeanors' continues to grow, perhaps because Allen is finally being recognised for his dramas. It was Allen's best performing film in the Sight & Sound poll from 2012.