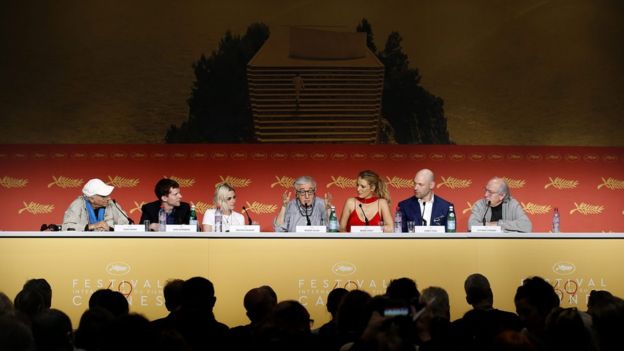 Café Society has kicked off the 69th Cannes Film Festival. The official Cannes YouTube channel has now put up videos of Allen and the stars in interviews, photocalls and the press conference. You can watch it all right now.
Allen's at Cannes with Jesse Eisenberg, Blake Lively, Kristen Stewart and Corey Stoll. Cinematographer Vittorio Storaro also joined the press conference.
The interview.
Press conference. Some really fantastically awkward introductions.
Photocall
Red carpet