5 Films (And A TV Show)… A new series where we recommend films referenced, inspired, influenced or generally like a certain Woody Allen film, from his first to his latest. All picks are subjective – let the arguments begin!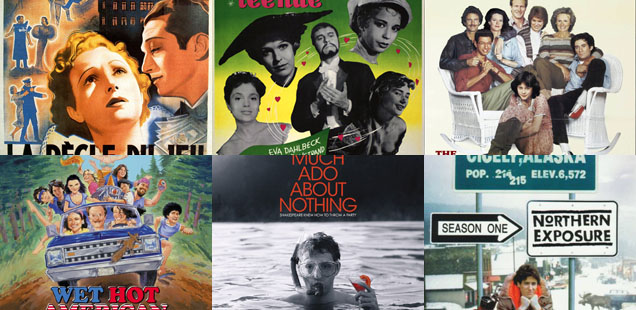 Allen wrote and made A Midsummer Night's Sex Comedy very quickly and very cheaply. Knowing that Zelig would take a long time, he actually made both films at once. 'Midsummer…' was released first, in 1982.
What Allen created was a small scale comedy – he would call it an intermezzo – one that attempted to do for the countryside what he had already done for urban living in Manhattan. Pretty much one setting and a small cast, and simply the drama and hijinks of putting a small amount of couples in the one space.
So for our list, we went for adorable chamber comedies, with a healthy dollop of romance. Here's 5 Films and A TV Show to Watch After A Midsummer Night's Sex Comedy.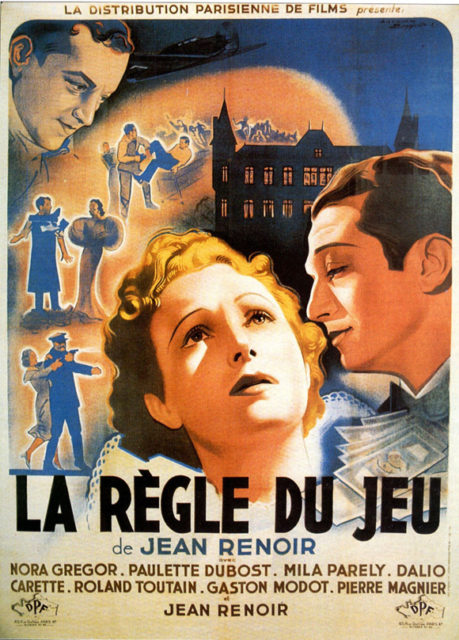 La Règle du jeu (The Rules Of the Game, 1939)
Dir. Jean Renoir
Jean Renoir was one of cinema's great humanists. Even when he takes us out to the country to make fun of a bunch of upper class twits, it's done with warmth.
Our cast are thrown together in a large country house, and all our human flaws get in the way as this comedy of manners unfolds. A disaster when it was released, it is now rightly considered one of the greatest films of all time.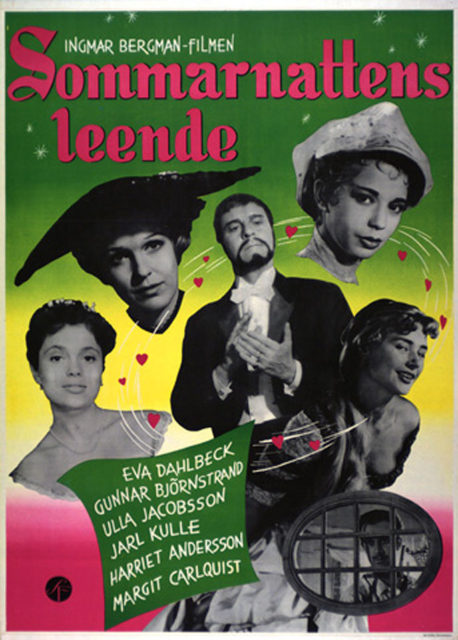 Sommarnattens leende (Smiles Of A Summer Night, 1955)
Dir. Ingmar Bergman
Ingmar Bergman is the biggest influence on Allen as a director, and A Midsummer… takes much of its plot from Bergman's film's second half. But Bergman's tale is more complex with two generations of lovers and more secret histories.
It's the pastoral, idyllic country living that stands out. Great costumes and a lifestyle every bit as escapist as outer space. It inspired a great musical – A Little Night Music.
The Big Chill (1983)
Dir. Lawrence Kasdan
A group of old friends are reunited after the suicide of one of their own. They all stay for the weekend, setting the stage for one of cinema's most loved ensembles. For 1983, this was nuclear level star power.
The sweetness of story still holds up. The couple swapping, the lost sixties optimism and the amazing soundtrack still holds up. A couple of Allen alumni are here – Jeff Goldblum (Annie Hall) and William Hurt (Alice).
Wet Hot American Summer (2001)
Dir. David Wain
Another disaster on release, it became a cult classic (and a revived Netflix series). And the cast weren't all stars at the time, but it now seems like every superstar of American comedy started here. It's summer camp, a closed off set, and young people going wild.
It's surreal slapstick, but Wain often puts his heart into it, making the film a warm holiday. One of the cast, Zak Orth, worked with Allen three times (Melinda And Melinda, Vicky Cristina Barcelona and You Will Meet A Tall Dark Stranger).
Much Ado About Nothing (2012)
Dir. Joss Whedon
William Shakespeare plays a big part in Allen's film, but instead of picking from the famous adaptations of A Midsummer Night's Dream, we wanted to choose a more modern Shakespeare. Joss Whedon's Much Ado… is much more fitting – broadly romantic, one gorgeous house, a lots of comic sweetness.
The setting is actually Whedon's own house, done on a break between Avengers films. Like Allen, it was done cheaply, just for the thrill of it, with a small group, almost all of them have worked with Whedon before. Now his Avengers run is over, we can't wait to see what madness Whedon does next.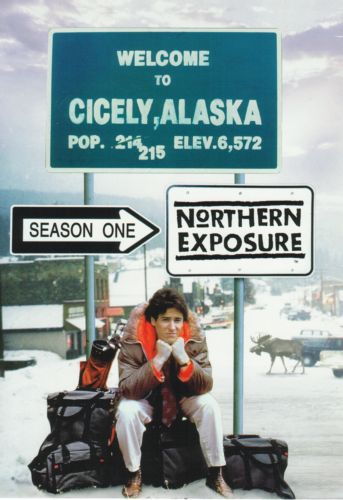 Northern Exposure (1990-1995)
Full of heart, Northern Exposure ran for 6 acclaimed seasons, bringing remote Alaska into living rooms with some of the most quirky and original characters from the small screen.
Rob Morrow, who would be great in an Allen film, plays a New York (Jewish) doctor sent to assignment to a remote town. It's is still unique in how it embraces its countryside setting and small cast that live weird and sometimes magical lives.
For some reason, there are no good clips on YouTube…
Let us know your picks for A Midsummer Night's Sex Comedy and if you agree with our picks. We are also looking for picks for Zelig, which is the next film we will cover. Let us know in the comments below or on Facebook or Twitter. Check out the full list of 5 Films (And A TV Show).