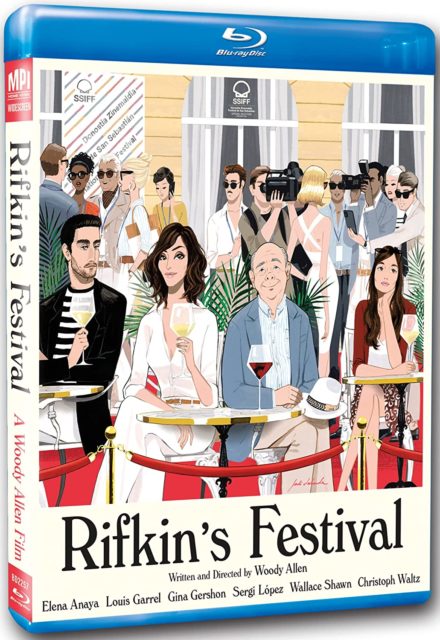 Rifkin's Festival finally has a Blu-Ray and DVD release date in the US. The film – the latest from Woody Allen – has slowly rolled out across the world, with physical home formats available from Spain. The film finally hits US cinemas on the 28 January 2022 (as well as a digital release), with a blu-ray and DVD to follow on 15 March. We have some pre-order links.
This is the first release of the Blu-Ray and DVD from an English speaking country. Of course, there are no special features, but a nice high definition release of the gorgeous San Sebastian locations will be lovely. Links to pre-order below. These are affiliate links that also help the running of this site.
Get the Blu-Ray
Get the DVD
The US cinema release is limited with cinemas still in trouble. The film is also rolling out across major markets in South America this week. The main thing is hopefully more people will get to see the film without having to head out to the cinema if they don't want to.
The release follows the latest Woody Allen box set that covers his work on Sweetland Films (minus two titles).