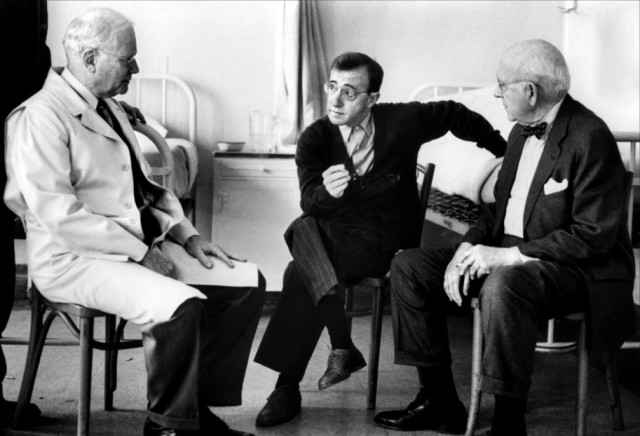 Another Woody Allen title is being released on Blu-Ray for the first time. Zelig was first released in 1983, but has never been available any high definition home format. The new edition comes from Twilight Time, who have already released several of Allen's films.
Zelig is due to be released on 12th July 2016. It is the latest Twilight Time release following Shadows And Fog and A Midsummer Night's Sex Comedy last year. They have said they hold to rights to several Allen films with a couple of films still to be released. As with all Twilight Time releases, it will be limited to just 3000 copies.
Zelig remains one of Allen's most ambitious films. A mock-documentary about a man who wanted to fit in so badly, he changed his physical appearance, it featured many special effects in the era before computers and digital filmmaking. The film also starred Mia Farrow.
He's the original trailer.
Pre-orders will start a couple of weeks before release, and we should see new artwork. Unlikely there would be any significant special features – so far none of Allen's Blu Rays have had any.
Find out more info at Twilight Time.