This is part 2 of our shot-by-shot breakdown of the trailer for Café Society, the new film written and directed by Woody Allen. Check out the trailer if you've not seen it.
Find part 1 here.
Now Schneider is giving Bobby some advise.
Anna Camp.
She's talking to Bobby. This scene was recently shown at CinemaCon, to theatre chain owners.
And we're watching jazz. This is likely Ben's nightclub, after Bobby returns to New York, a success. With him, we see her back, is Blake Lively.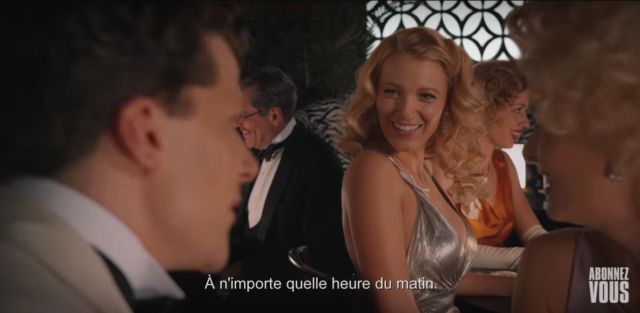 Here's Lively in a much better shot, wearing that amazing silver dress we saw in production photos. Bobby asks her to watch some jazz.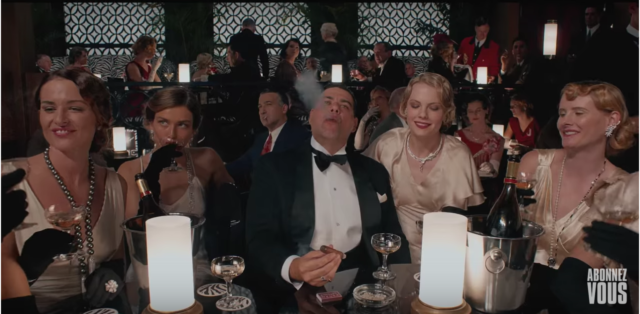 More of that café society. The extras look amazing.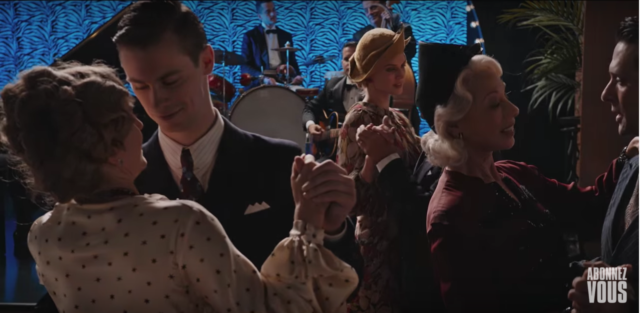 More dancing. Café society sure looks fun.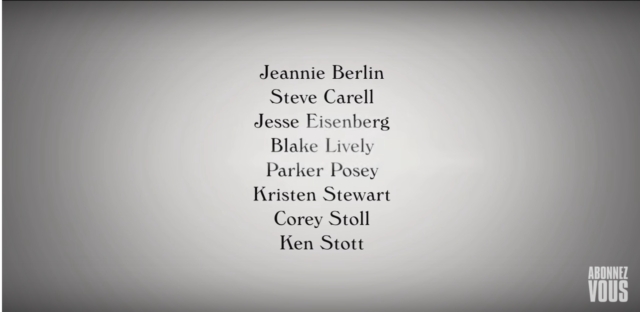 Our cast.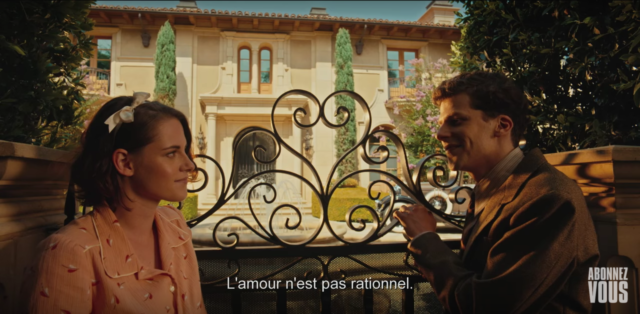 Love isn't rational, our voiceover says.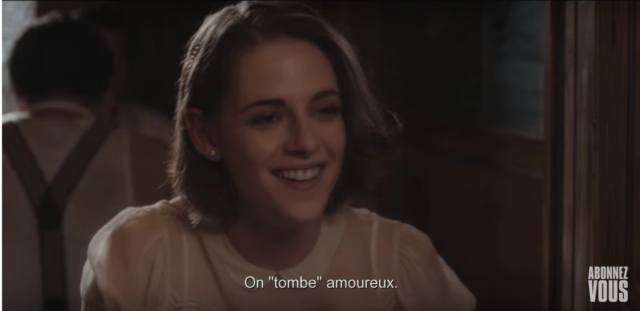 Vonnie, looking beautiful.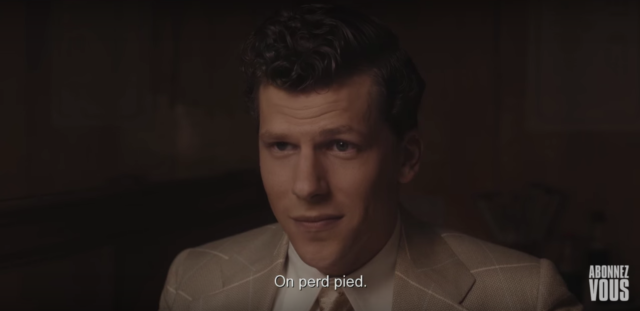 Bobby. Looking very suave.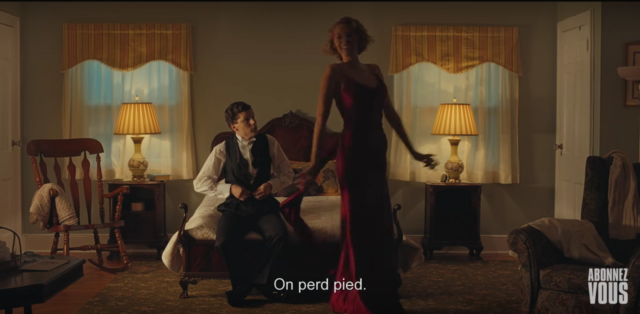 Blake Lively, also looking gorgeous, twirling in a new dress.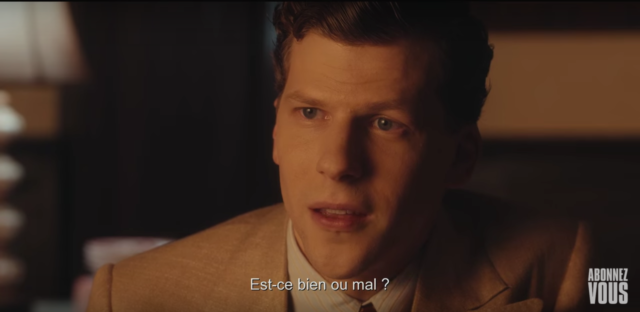 Bobby again. It's pretty clear it's his story.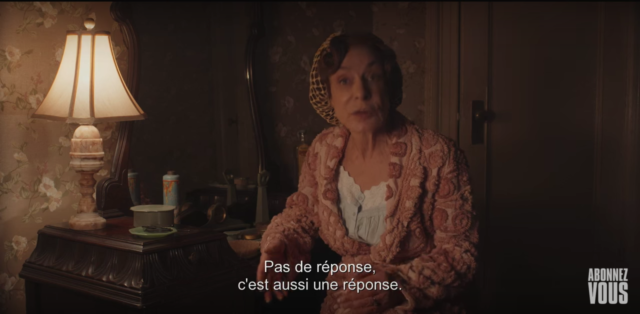 Rose again.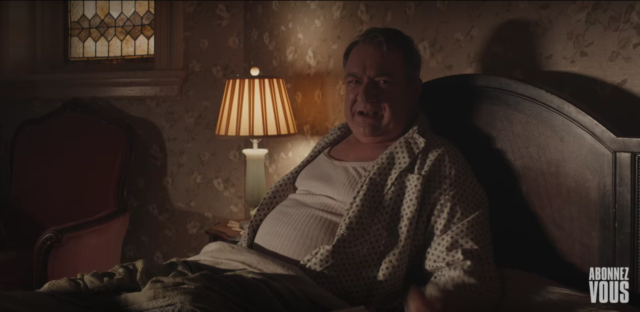 Her husband, and Bobby's dad.
Another glamorous set. What a great pool.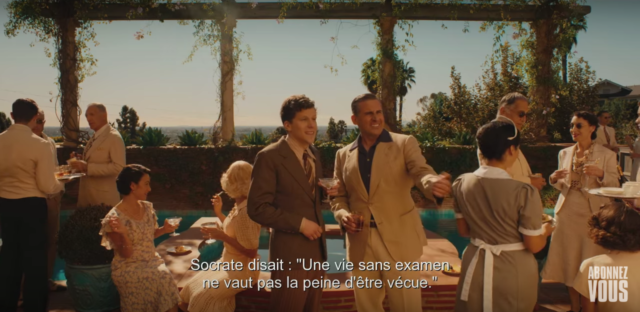 It's a Hollywood party! With Bobby and Phil. It could be Posey behind Bobby.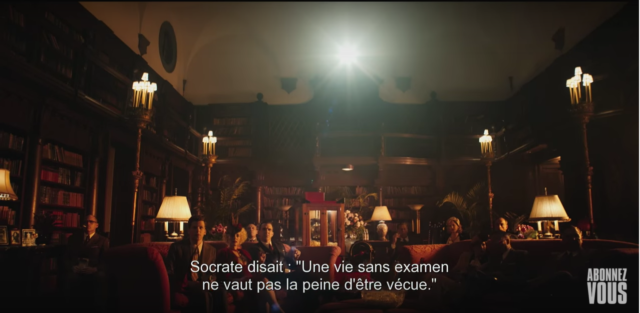 And they watched a film, projected in a friggin amazing looking library room. All these extraordinary houses were found in Los Angeles.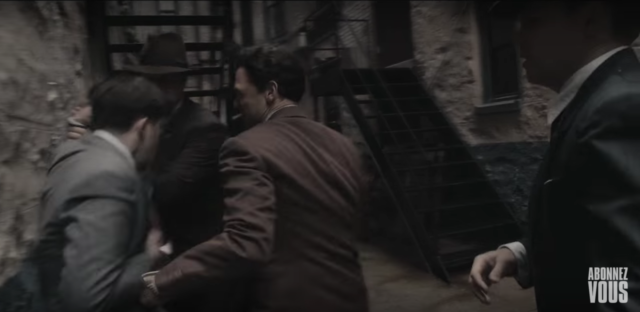 And then, this very uncharacteristically violent shot. With the quick camera move and the punches landing, this actually might be the most violent scene ever in one of Allen's films. It's not all good times and parties. Is that Bobby being beaten up?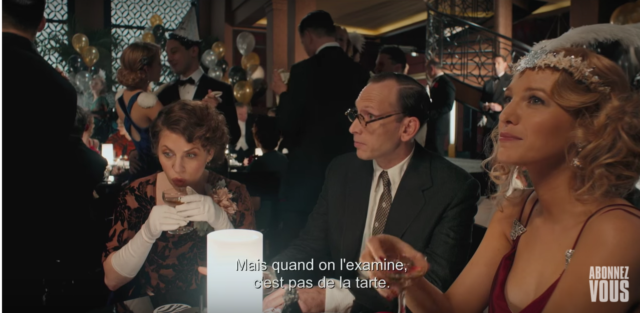 "…the examined one is no bargain." Lively on the right.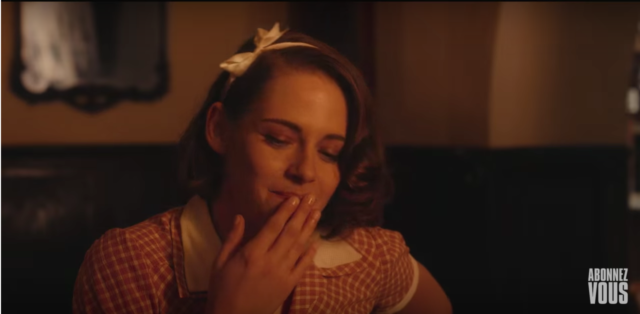 Vonnie, looking cute.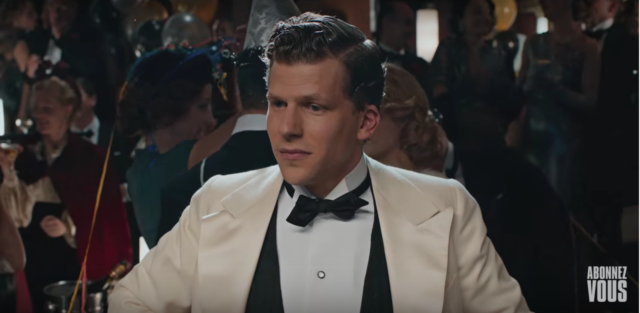 Bobby, looking very successful, far from that Brooklyn kid.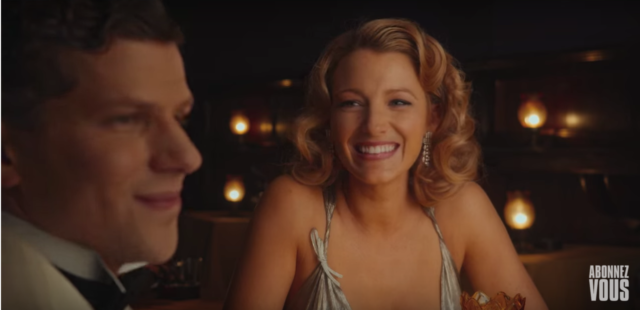 Big smile from Blake Lively. Probably why she's a film star.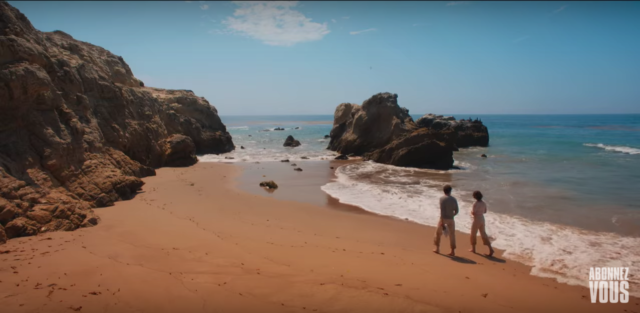 The beach. We saw lots of photos from this day when they filmed it.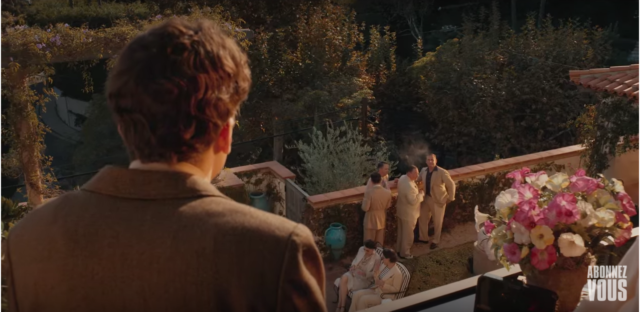 Bobby looks at the men whose life he might have.
We see Phil again.
There was a New Year's Eve party scene shot. This is probably it.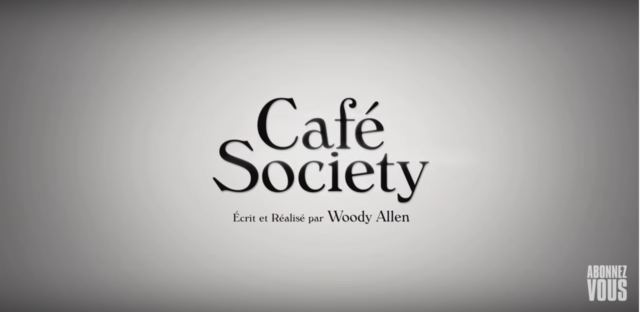 Here's our title.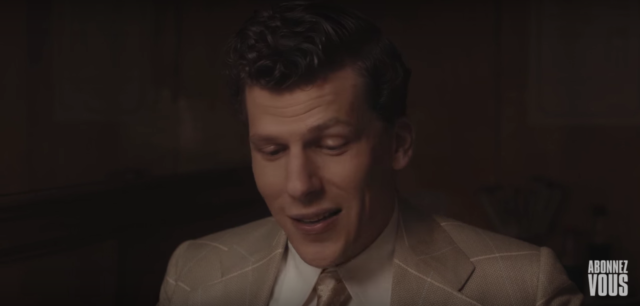 "Life is a comedy…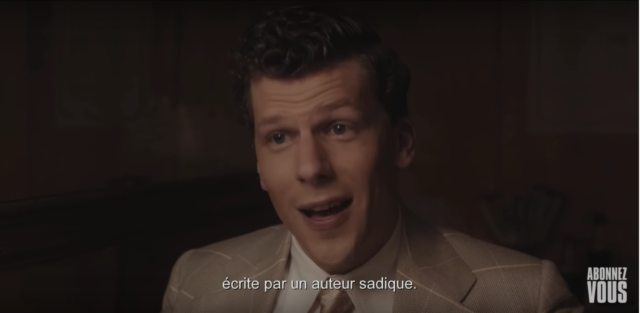 …written by a sadistic comedy writer."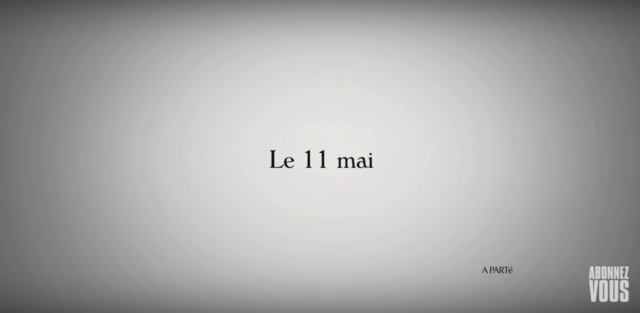 And it's out in just under three weeks!
Again, part 1 is here.
That's it! We think it looks wonderful. As a period piece, the sets, the costumes, and the filmmaking looks like it will be something special. It also seems to be an epic story, spanning years, two coasts, Hollywood, Nightclubs, Film Stars and Mobsters. What's not to like?
Café Society premieres in France on 11th May.