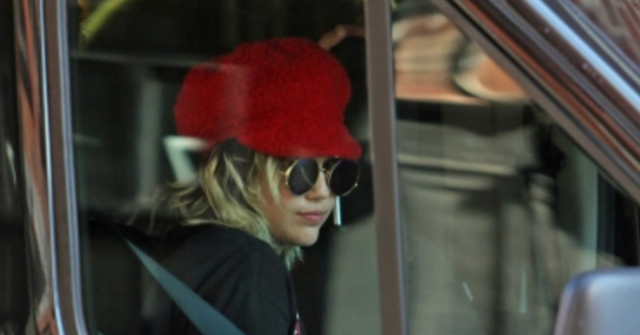 Production has begun on Woody Allen's 2016 Amazon Series, the first such series from the man who has made 45 films to date. Filming in lower Manhattan, one star has been spotted so far – the highly visible Miley Cyrus.
The filming location was on Beekman St in lower Manhattan. Cyrus was only spotted arriving on set so we didn't see her costume. The series is set in the 1960s and Cyrus was recently fitted for a wig.
More pics at Miley Cyrus Source
No sign of other stars – Rachel Brosnahan, John Magaro or Elaine May. The crew were on that location for several days.
Not much else to go on, and surprisingly, IMDB lists no other cast or supporting cast. Still so much to find out!
More news as it happens.