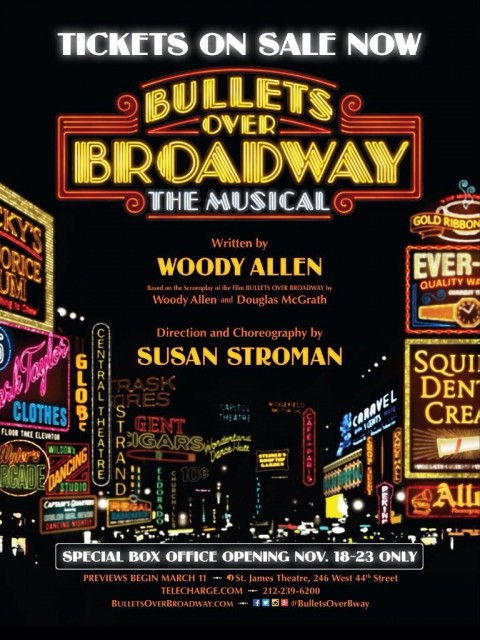 Bullets Over Broadway is the new musical opening on Broadway in April, with previews beginning 11th March. The latest in our Everything You Always Wanted To Know series, let's look at what we know about the musical.
Inception
The 'Bullets Over Broadway Musical' was announced in Feb 2012. It is, of course, based on Woody Allen's 1994 film. At the time, we only knew that Woody Allen would be handling the book (and without his original co-writer Douglas McGrath). Shortly after, Susan Stroman (whose previous credits include 'The Producers') was announced as director and choreographer.
The rest of the creative cast was announced. They included scenic design by long time Allen collaborator Santo Loquasto. He is joined on lighting design by Donald Holder, music arrangement by Glen Kelly and costume design by long-time Stroman collaborator William Ivey Long.
Cast
The first person to be cast was Zach Braff. Braff had hinted he had been talking to Allen, and had a small role in Manhattan Murder Mystery almost 20 years earlier, He plays David Shayne, a role originated by John Cusack in the film version.
Brooks Ashmanskas plays Warner Purcell, a role originated by Jim Broadbent.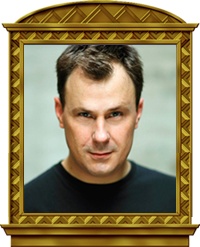 Nick Cordero plays Cheech, a role originated by Chazz Palminteri. Bobby Cannavale revealed that Allen had wanted him for the role. We can only assume schedules didn't work out.
Vincent Pastore plays Nick Valenti, a role originated by Joe Viterelli.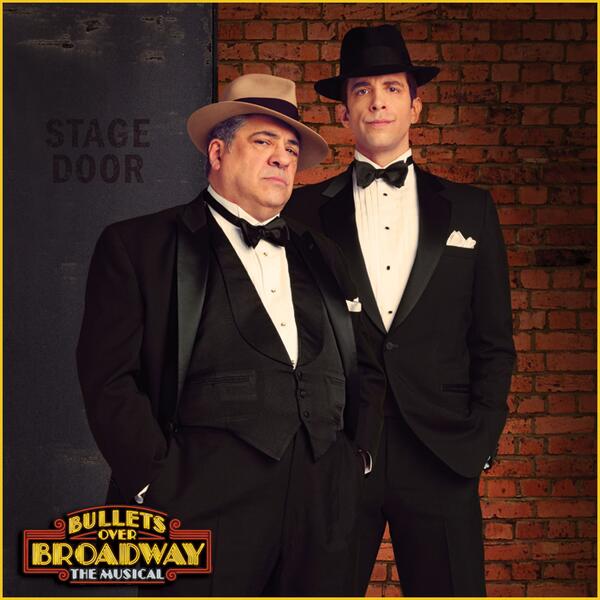 Marin Mazzie plays Helen Sinclair, a role originated by Dianne Wiest. Mazzie beat out many bigger names for the role, including Patti Lupone, Bernadette Peters and Betty Buckley.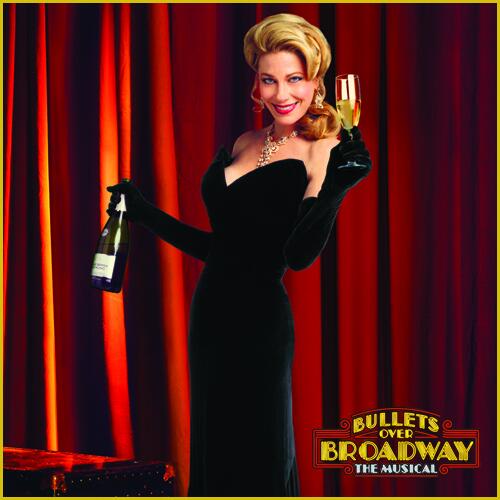 Betsy Wolfe plays Ellen, a role originated by Mary-Louise Parker.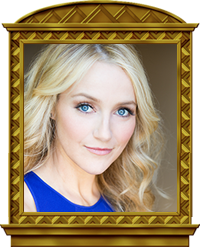 Lenny Wolpe plays Julian Marx, a role originated by Jack Warden.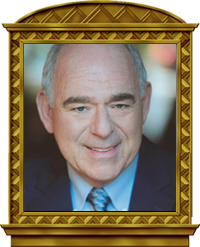 Helene Yorke plays Olive, a role originated by Jennifer Tilly.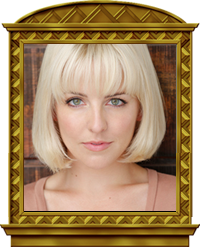 Karen Ziemba plays Eden Brent, a role originated by Tracey Ullman. Ziemba was a late casting announcement, and we wonder if her role was written in later. A dog named Trixie will be playing Mister Woofles, Brent's dog.
A large, 20 strong ensemble wrap up the cast. Find out more at the Bullets Over Broadway site.
Story
The story follows the 1994 film.
David Shayne is a playwright who is struggling to fund his next venture. His agent, Marx, manages to secure money with one catch – it's form mobster Valenti, and he demands a role for his untalented girlfriend Olive. Making it all runs fine is her bodyguard Cheech. Purcell, Brent and the fading diva Sinclair are the cast of the play within the play. Struggling along is Shayne's long suffering girlfriend Ellen.
There are some characters missing from the 1994 film, most notably Sheldon Flender. The role of Marx is very small in the original film, and we wonder if those two roles have been merged.
The role of Ellen is also a small one in the film, and it we wonder if her role has been expanded. The roles of Sinclair and Cheech seemed to have been played down, but that may have to do with the star power of the performers.
Music
The music mainly remains a mystery. All the songs are taken from the 1920s period. They are in the public domain, and they've taken liberties, sometimes adding to and rearranging songs to make it fit with characters.
We only know four songs that are definitely in the musical.
Let's Misbehave, sung by Ashmanskas and Yorke.
T'aint Nobody's Business If I Do, sung by Cordero
I've Found A New Baby, sung by Braff and Wolfe
Runnin' Wild, sung by Mazzie and accompanied by most of the cast
Only one song of the four was featured in the soundtrack of the film (Let's Misbehave).
Production
The cast and crew have been in rehearsals for months. They've just moved into the theatre that will be the home of the production – The St James Theatre. It's located on 246 West 44th St, New York.
Previews begin on 11th March 2014, with it's proper run beginning 10th April Tickets are available at the Bullets Over Broadway website.
We have been covering the production for almost two years. You can find all our Bullets Over Broadway news stories.
Previews begin in just over two weeks! We are very excited and we wish we could be there. If you go to a show we would love to hear from you.