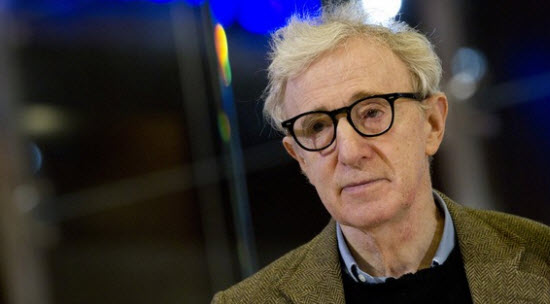 Production is due to start on Woody Allen's upcoming 2016 Amazon Series. The excellent website On Location Vacations reports that signs informing local residents of filming have gone up in New York.
The location given for day one is Beekman St in lower Manhattan. The signed call the project WAAP (Woody Allen Amazon Project). This confirms reports that Allen was making his series in New York, and will be filming there for the next 6 weeks.
@olv saw this today on beekman street in lower manhattan. any idea what waap stands for? pic.twitter.com/rxQhF2qKa8

— kaitlin (@RawrItsKaitlin) February 26, 2016
The Amazon series will be 6 episodes long, and set in the 60s. It will star Rachel Brosnahan, Miley Cyrus, John Magaro, Elaine May and Allen himself.
According to IMDB, we also have a cinematographer. New to Allen's world, it's Eigil Bryld, a Danish cinematographer best known for his work on House Of Cards (where he would have worked with Brosnahan) and Not Fade Away (where he would have worked with Magaro).
No other new details, but hopefully we will start seeing photos from the production on social media. If you see something, feel free to drop us a line.