Irrational Man, the 45th and latest film written and directed by Woody Allen. Released in July 2015, it is out now in several home formats – Blu-Ray, DVD and Digital, in the US. It is also rolling out around the world.
In the US, the Blu-Ray cover takes its look from the European poster rather than the US one. On special features, there is a short featurette about the LA premiere with stars Joaquín Phoenix, Parker Posey and Emma Stone.
You can buy it now from Amazon US
The US is the biggest country to release the film. Other countries we have dates for:
Turkey – 5th January – buy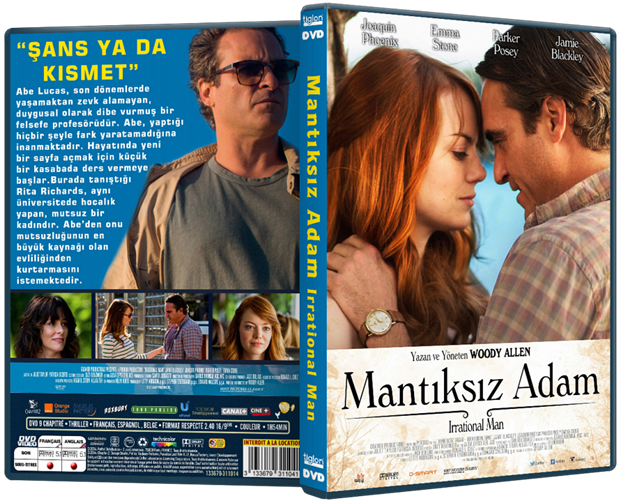 Australia – 20th January – buy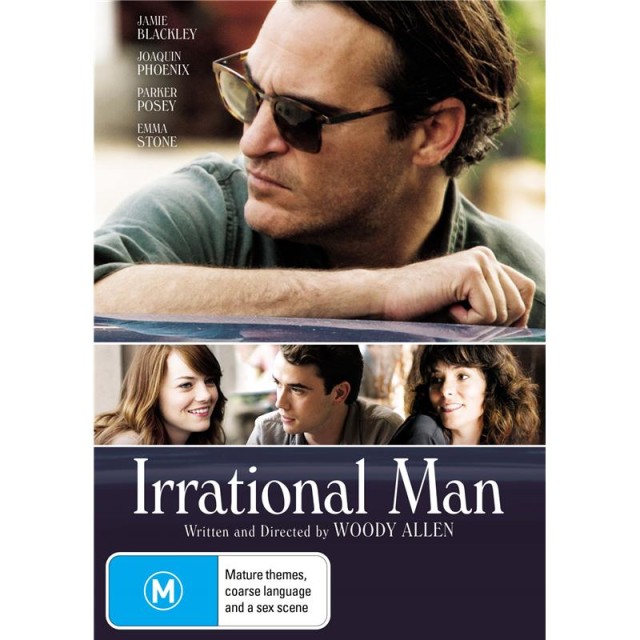 Czech Republic – 21st January – buy
UK – 1st February – Amazon UK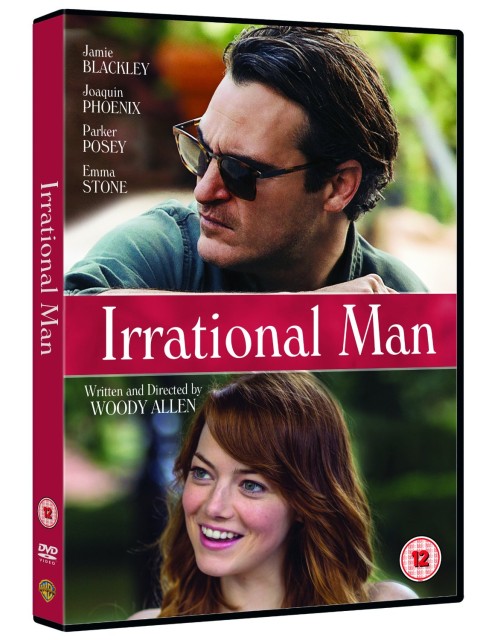 France – 17th February – buy (with a slightly different cover design)
Germany – 16th March – buy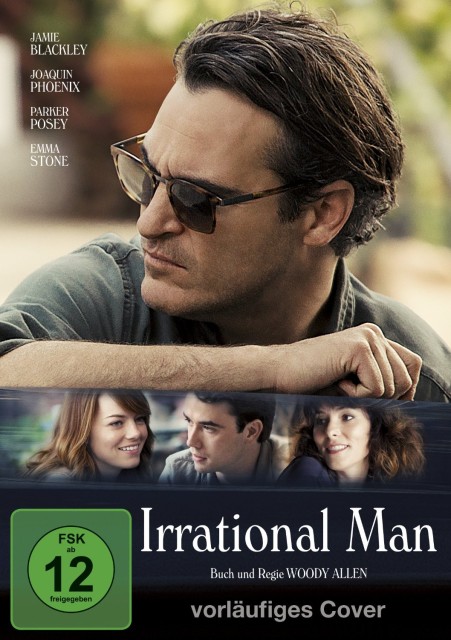 Spain (we think?) with no date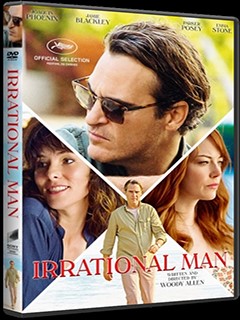 More countries will no doubt follow!
Here's the trailer for the film.