News Bits! Our twice monthly round up of Woody Allen bits from around the web.
Jan Wallman has died. Wallman was a club owner in Greenwich Village, and looked after venues where Woody Allen got his start. Others who played in Wallman's early clubs were Joan Rivers and Barbara Streisand.
The New York Times obit has something from Allen, talking about playing at Wallman's Upstairs-at-the-Duplex.
"I literally had to beg for my first performing job" at Upstairs-at-the-Duplex, Woody Allen told the critic Cleveland Amory in an interview for The Newark Evening News in 1968, "and they put on anyone who's not a catastrophe. But you get no money at all. At 11 at night, I'd get in a cab in the freezing cold and go down there and perform for nothing for five or six people. Twelve was a big night."
Read the obit in the New York Times.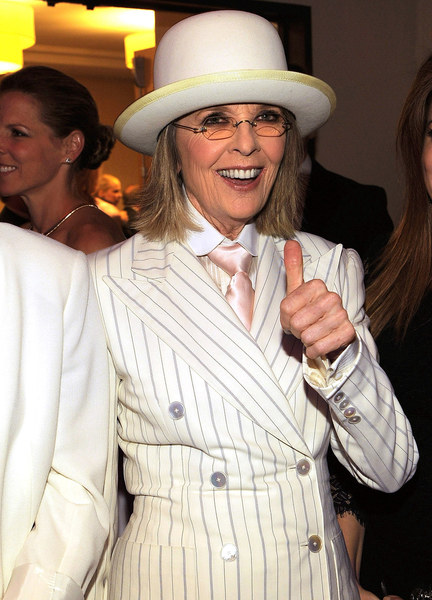 Diane Keaton wants to work with Woody Allen again (and let's face it, we want it to happen too). She is out promoting 'Love the Coopers', and she claims she is just waiting for the call (she tells Vanity Fair).
In a recent interview, Emma Stone explained a theory she has about you and Woody after working with him—that Woody wants to make a movie with you now but reverse roles—so he plays the Diane Keaton part, and you play the neurotic Woody Allen part. What do you think about that theory?

[Laughs] No, no. Look, she's got a big imagination, that girl. She's fantastic and she's hard not to just fall in love with and she's brilliant. Her theory is good, though, in a sense that it is unique. I would never think of that at all, definitely not. Definitely he doesn't want to work with me again, are you kidding? We're good friends.

Well, I believe he said when asked recently that the issue in re-uniting was that he couldn't afford you.

[Laughs] He's cracking me up. Like I'm getting paid some . . . like, oh wow. He can afford me. I dare him to invite me.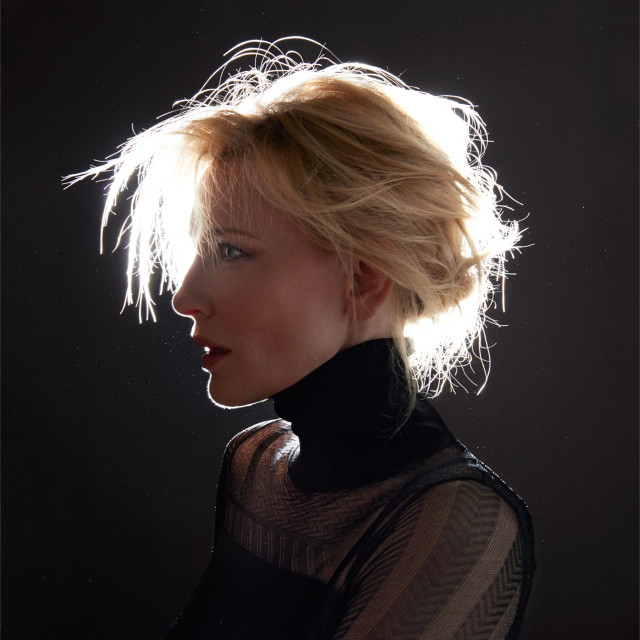 Cate Blanchett is out promoting two films – 'Carol' and 'Truth'. Both are putting her back in the awards spotlight. She blitzed the awards in 2013 for her performance in Woody Allen's Blue Jasmine and in a new interview with the Guardian, she spoke about working with Allen. It is probably the most Blanchett has ever said about working with Allen.
Her role as Jasmine Francis, the brittle Park Avenue princess fallen on hard times, would go on to win Blanchett a second Oscar. But the experience of shooting it was no bed of roses. She describes Woody Allen's directing style as one of "benign neglect", although it doesn't sound altogether benign to me. "The first day was brutal," she recalls. "He came up to me and said, 'This is awful and you're awful.' As if he were talking about someone else, some other actress, and that maybe I could go and have a word with her. And then three weeks later it turned out that he didn't like the costumes, he didn't like the locations, he didn't like the scene. He said, 'You've got to help me rescue this movie.'"

The trick, she decided, was to take charge of the situation; to bombard the director with questions. "I realised I had to demand things from him. And sometimes he would look at me just bewildered. But I'm not particularly needy. A lot of times, actors ask questions and what they're really asking is, 'Was I good? Did you like me?' But my questions were all technical. 'Should I stand here? Should I say it that way?' And he would answer my questions maybe half of the time."

What about the other half? "The other half he didn't hear me." She laughs. "Or he was pretending not to hear me."

She sat down to watch the finished film in a funk. She didn't know what she'd done. She didn't know how it would turn out. "Oh, it was brutal, I was sweating bricks. Is that right? You don't sweat bricks."

Sweating bullets? "That's it. You shit bricks and sweat bullets. What a great phrase. Sweating bullets."

So what was the verdict? Did she think it was OK? "Yes," she says, but as if the question alarms her. "I mean, there are always bits that I wince at. I always have to prepare myself. Seeing yourself on screen is excruciating."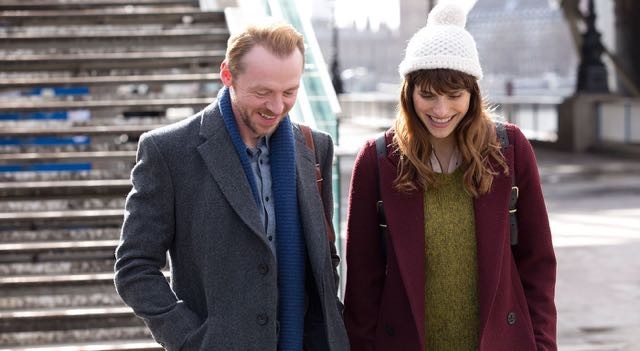 We love Simon Pegg. He has a new film, Man Up, a romantic comedy. Comingsoon.net talked to Pegg about the genre, and Allen came up.
I'm a huge fan of Woody Allen and I love "When Harry Met Sally" and I like doing screwball romantic comedy. I think the sort of notion of unrequited love is often a super-compelling kind of storyline. When this came up, it just felt like something that would be fun to do.
Jennifer Lawrence wants to see 'The Hunger Games' directed by Woody Allen.
Musician John Grant as a song called Geraldine in his new album "Grey Tickles, Black Pressure". It is named after Geraldine Page, who appeared in his favourite Woody Allen film (he tells the Guardian).
Sometimes I think its Crimes and Misdemeanors," he says. "But it's Interiors."
Finally, Paris. The French and Allen have a close relationship, and Allen loves Paris (and of course, there is Midnight In Paris and Everyone Says I Love You, both shot in that city). So here's a pic of Allen that is kept at Métro Jaurès – in the 10th Arrondissement where the shootings and explosions happened this week.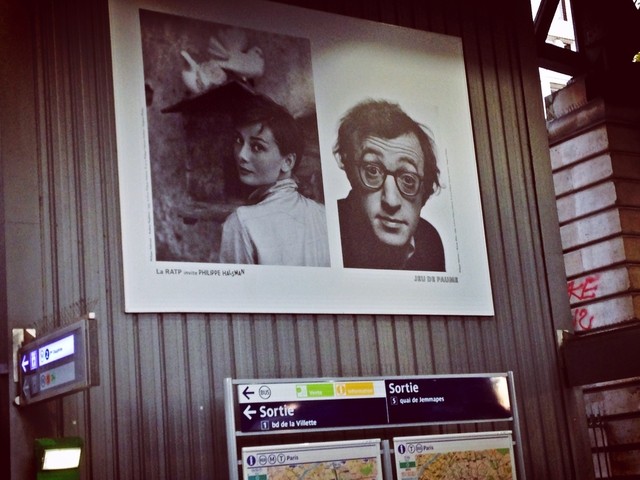 We love Paris, and the city is in our thoughts.