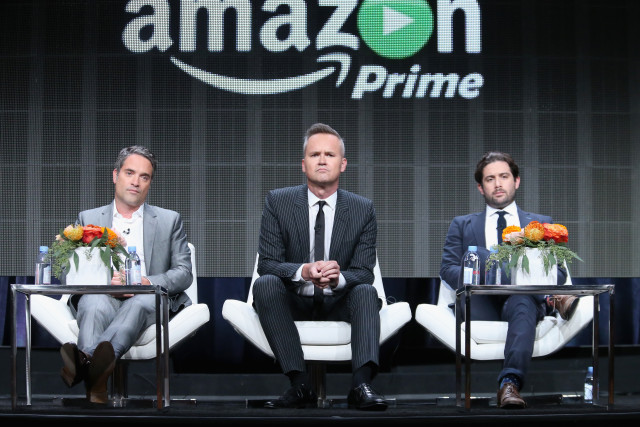 Roy Price, the head of Amazon Studios, has appeared onstage at a Television Critics Association event. During the event, he offered some new details on the 2016 Amazon Series from Woody Allen. Allen also had additional comments about the Amazon series. Deadline was one of many to cover the event.
Big revelations is the script is almost done. Shooting is planned for the end of the year or January in the new year. It will premiere at the end of 2016.
Price had good things to say about why they approached Allen. 
Woody Allen is one of the greatest filmmakers America has ever produced. People are going to be talking about Woody's films for a long, long time. When we talk about what would be a great inspiration for a show, a lot of Woody Allen films kept coming up like Annie Hall. We thought, what if we actually asked Woody Allen himself to do a show? That was our focus.
It connects with Allen's recent comments that he was close to done. Allen has also alluded that he might star in the six part series, and that it will likely shoot in New York (according to the Inquirer).
Allen will be deep in production for his 2016 Film from August too October. It will be interesting to see if any casting will happen until after that wraps, meaning we might not know more until November. But we are of course dying to find out the plot and more about the series.