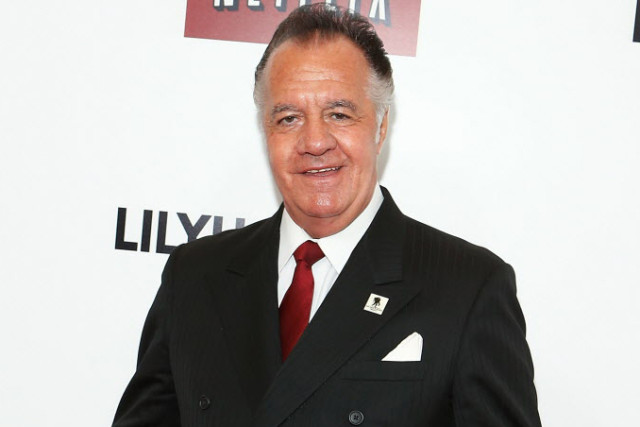 One of Woody Allen's most reliable character actors returns to the fold. Deadline are reporting that Tony Sirico is the latest to sign up to Allen's 2016 film, due to start production next week. They are also reporting his character's name as Vito.
Sirico is best known for his work in 'The Sopranos', but he has appeared in five Woody Allen films –Bullets Over Broadway, Mighty Aphrodite, Everyone Says I Love You,Deconstructing Harry and Celebrity. This upcoming film will be his sixth – he is now one behind Diane Keaton! Who is Allen's muse then?
It is unclear if Sirico joins the main cast, that is so far packed with stars – Jeannie Berlin, Jesse Eisenberg, Blake Lively, Parker Posey, Kristen Stewart, Corey Stoll, Ken Stott and Bruce Willis. We know the film is set in the 1930s, about families and involve the mob. And we know Sirico can play mob.
Production on the 2016 film starts in Los Angeles on 17th August. We will be following the production as it happens!