Today sees the release of A Midsummer Night's Sex Comedy on Blu-Ray for the first time. Released in 1982, it was Woody Allen's 10th film. The new edition comes from Twilight Time, who have been creating new Blu-Ray editions of Allen's early films for the last couple of years.
'A Midsummer Night's Sex Comedy' is the first Allen film to feature Mia Farrow. Based on the Ingmar Bergman film 'Smiles On A Summer's Night', it is a light period comedy about three couples who swap partners during one night in the country. Along with Allen and Farrow, the film also stars José Ferrer, Julie Hagerty, Tony Roberts and Mary Streenburgen.
As with all Twilight Time releases, this edition is limited to 3000 copies. You can purchase the Blu-Ray direct from the Twilight Time website. They also have other Allen titles still available including Love And Death and The Purple Rose Of Cairo.
Here's the original trailer:
Here's the booklet and art from the new release.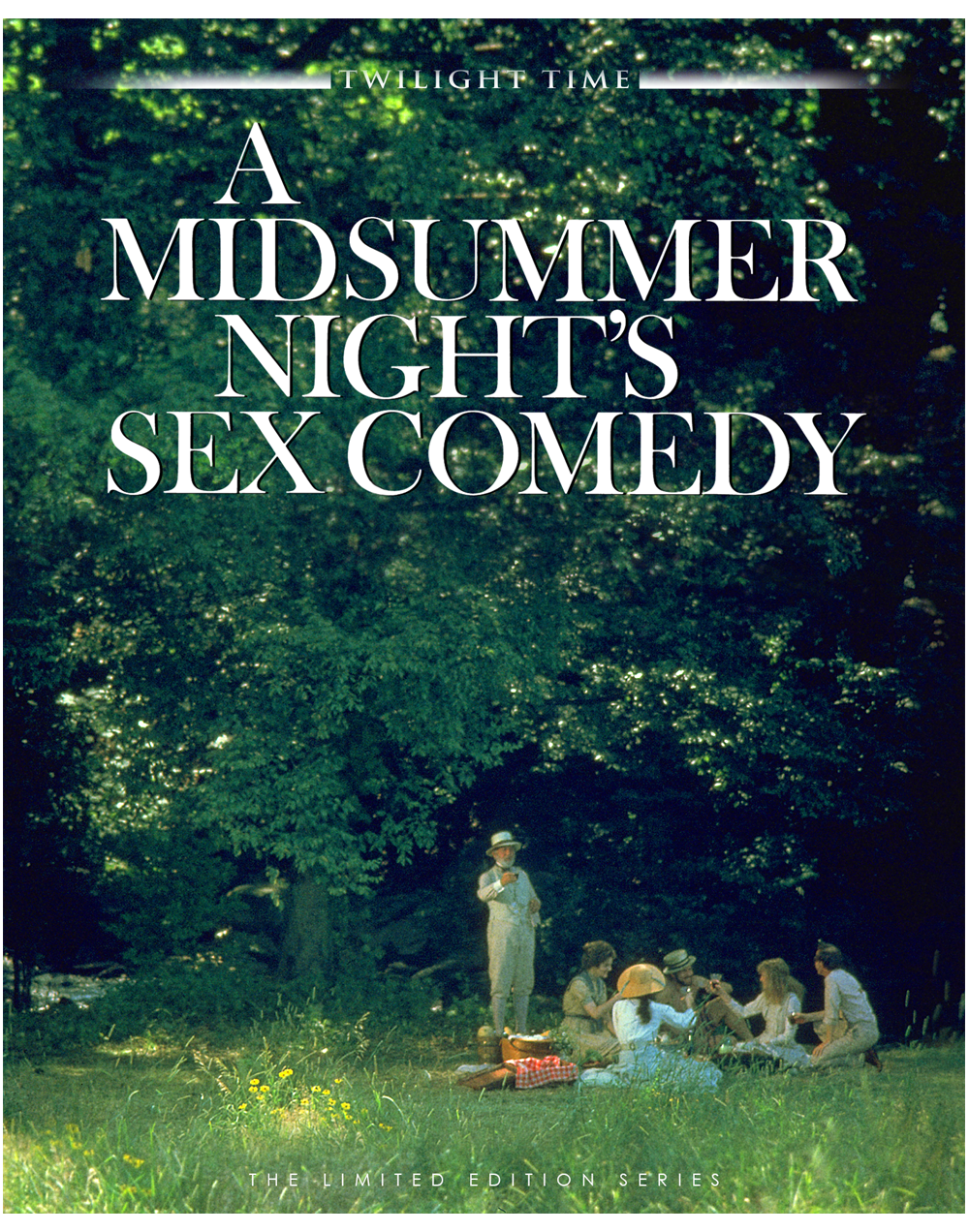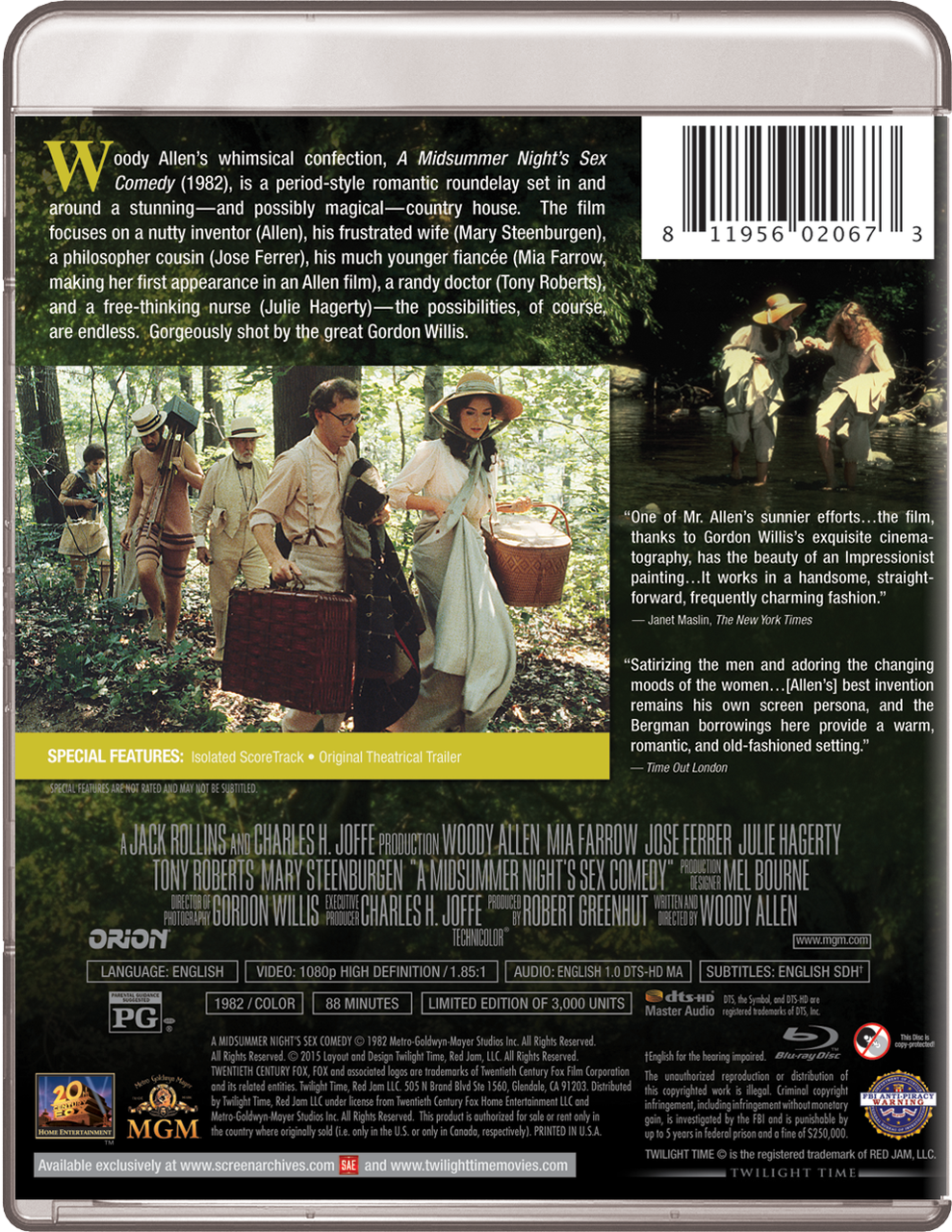 Find more at the Twilight Time