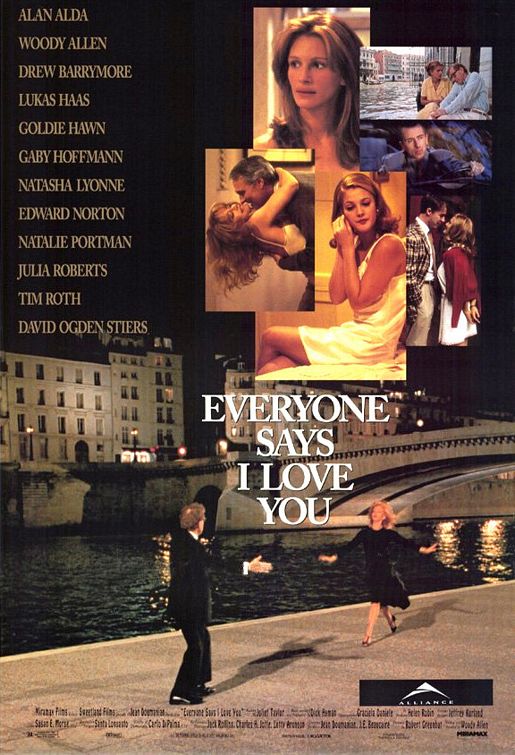 Woody Allen makes another crowd pleaser – one that taps into the unbridled joy of MGM musicals, mixed with his modern New York. With a huge ensemble cast, a rush of small stories, and a beautiful European detour – it hints at the kind of escapist romantic films that Allen would make in Europe. But for this, how much you'll like it depends on how much you like musicals.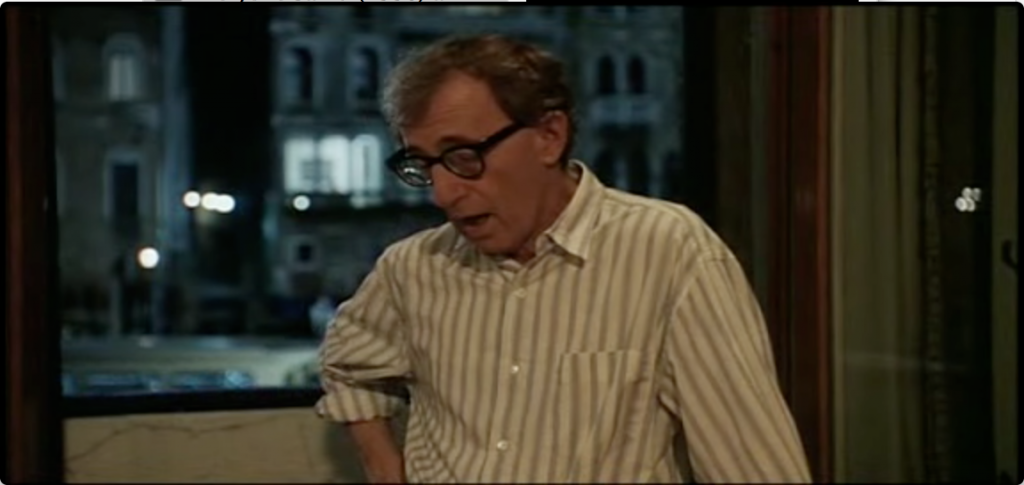 Woody Allen stars as Joe Berlin, part of a large extended family whose romantic adventures form the basis of this film. He is the father of D.J. Berlin (Natasha Lyonne), our hopelessly romantic narrator who meets a series of men around the world. Skylar Dandridge (Drew Barrymore) is in love with Holden Spence (Edward Norton) but longs for something more exciting. Von Sidell (Julia Roberts) dreams of being whisked away by a man to Bora Bora. Twin sisters fall in love with the same boy. And more. Look, there's just a lot of romance going on.
Then there's the singing. Allen deliberately wanted natural voices. Along with Carlo Di Palma's cinematography, it brings a real world feel to everything. This isn't a fantasy world – so when the mannequins come to life and dance, it makes it all the more exciting. And when Goldie Hawn takes flight on the banks of the Seine – it's one of the most breathtaking, joyous moments in all of Allen's films.
But if you can't stand imperfect singing, then you should probably avoid Allen's own singing, and Julia Roberts. Although Edward Norton, Goldie Hawn, Alan Alda and many others do fine and some do great. And the song choices are great – a mix of classics (My Baby Just Cares For Me, Making Whoopee), obscure (Just You, Just Me and the wonderful title track). Allen really knows this stuff.
The film is all surface – there's nothing deep going on. There's lots of gags and broad comedic performances. In fact, it feels like Edward Norton, Alan Alda and Natasha Lyonne are all doing Woody Allen impersonations (although it's amazing how many famous people there are in this film). And the three cities – NYC, Venice and Paris – all look great. It's a romantic holiday on film – with all the depth that brings.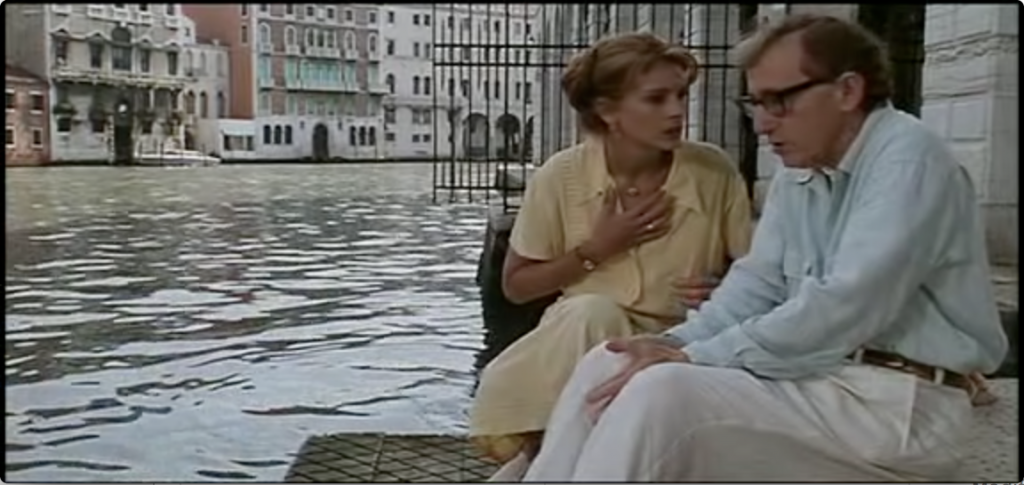 Sure, it could have been better. Every character is a stock Allen character. One plot – the Julia Roberts story – even recycles the plot of Another Woman. But it's all about the fun in this film. It is ironic that this family comedy was released on the cutting edge Miramax.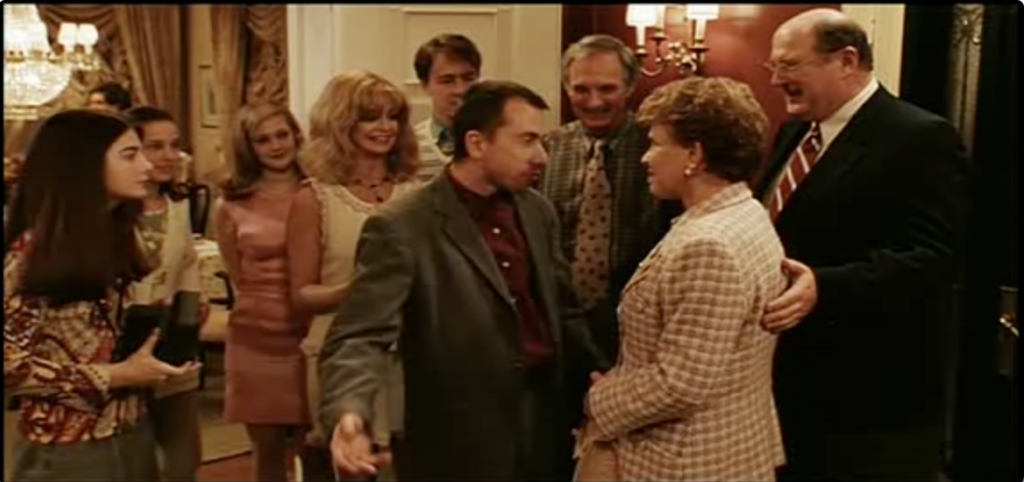 It's a big song and dance. It's actually a film that could have a great sequel – following the romantic adventures of this family, with thousands more classic songs and cities to explore. This kind of classic film fun will never date.
Full cast: Edward Norton, Drew Barrymore, Diva Gray, Ami Almendral, Madeline Balmaceda, Vivian Cherry, Tommie Baxter, Jeff DeRocker, Cherylyn Jones, Tina Paul, Vikki Schnurr, Natasha Lyonne, Kevin Hagan, Alan Alda, Gaby Hoffmann, Natalie Portman, Lukas Haas, Trude Klein, Goldie Hawn, Tim Roth, Itzhak Perlman, Pamela Everett, Navah Perlman, Barbara Hollander, John Griffin, Julia Roberts, Waltrudis Buck, Patrick Cranshaw, Isiah Whitlock Jr, Woody Allen, Billy Crudup, Robert Knepper, David Ogden Stiers, Scotty Bloch, Timothy Jerome, Robert Khakh, Christy Carlson Romano