News bits! Our twice monthly round up of Woody Allen bits from around the web.
Anna Berger has died, aged 91. Her 60 year acting career included plenty of great films (such as the 'Taking Of Pehlam One Two Three') and TV shows ('The Sopranos'), including one Woody Allen credit – Crimes And Misdemeanors. You can read a full obit at the New York Times.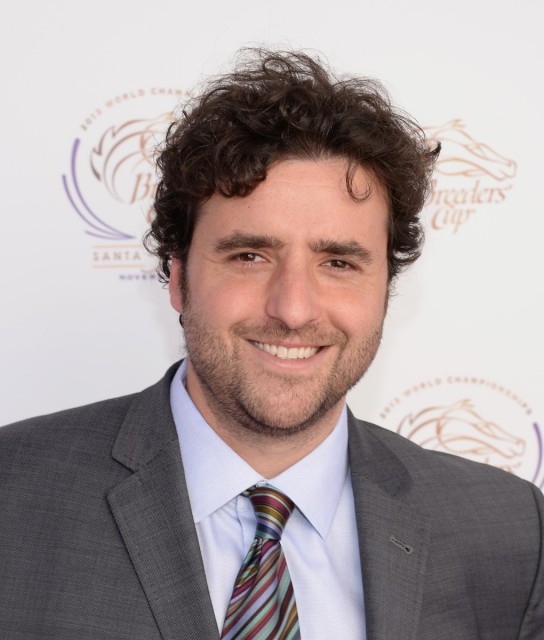 Woody Allen's long film career is littered with what-could-have-beens. One of the more tantalising ones is Midnight In Paris, originally slated to be made in 2006, and starring David Krumholtz and Michelle Williams. It was eventually cancelled and Allen went on to make Cassandra's Dream instead.
In a new interview with the Huffington Post, he spoke about that missed opportunity and how it came about.
But the best thing about "Sidewalks of New York," in the long term, was that a couple of years later I heard that Woody Allen was a huge fan of the film. He loved my work in it. A couple of years after that, he offered me the lead role in "Midnight in Paris." That version of the movie eventually fell apart. You know, the way the business is, I think Woody had to cast someone with a bigger name in that role to get the movie made. After it was announced in the trades that Owen Wilson got the part, I got an email from Woody a few days later. He was like, "Hey, sorry, this is the direction I had to go in, but I remain a fan." It was pretty cool. Woody Allen was apologizing to me. We kept in touch, and I got to meet him at the premiere of "Midnight in Paris" a few years ago. He couldn't have been nicer to me. "Sidewalks of New York" ended up being a real cornerstone movie for me.
Melissa McCarthy has been in the press, and has said that she wants to be in a Woody Allen film. Contactmusic 'reported' from a 'source' (god tabloid journalism is terrible).
She wanted to work with Woody very badly. It would have been a dream come true.
"Melissa is crazy about Woody's comedy's and would do anything to get a part in one."

However, when her representatives got in touch with the 'Annie Hall' director, she was left disappointed, and even an attempt by their mutual friend Diane Keaton to persuade him to cast her proved fruitless.
Possibly because Allen isn't usually one to be told what to do…
One of the best things we've ever seen. Distractify has compiled some poster work by Peter Stults. His work is movie posters recast with actors from decades earlier. Woody Allen has been reimagined as the star of Darren Aronofsky's 'Pi'. He's also cast Colleen Dewhurst, Tony Roberts, Max Von Sydow and Gene Wilder along the ride.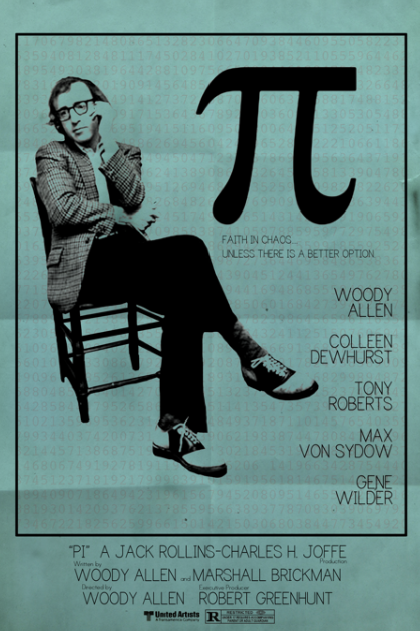 Check out all of Stults' great poster art over on his site.
Empire Magazine just did an epic countdown of the 301 Greatest Movies Of All Time. It's a great list – diverse and from all corners of the globe. However, only one Woody Allen film made the list. At 125 – 'Annie Hall'. Check out the full list at Empire.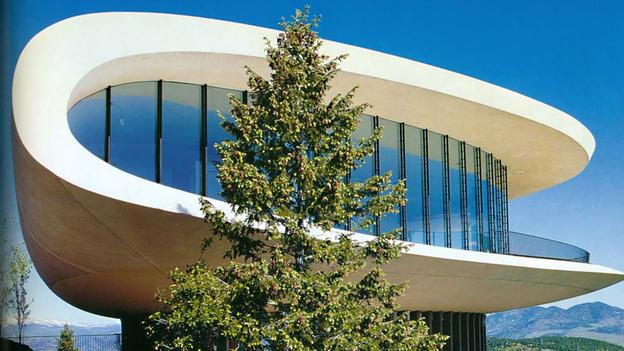 BBC Culture looked back at iconic Modernist houses from film. Of course, they included the Sculptured House from Sleeper.
Relevant Magazine looked back at the some of times pastors appeared on late night television. Included in their list is The Woody Allen Variety Special from 1969, where he interviewed christian evangelist Billy Graham. This clip is great – and is constantly passed around on viral. Watch as Allen uses to surreal humour to run rings around Graham. Here are the videos, and read about the appearance and others over at Relevant.
The blog Girl With A Gun Mic has looked back at some Unexpected Actors in Woody Allen films. Her starts with Helena Bonham Carter (Mighty Aphrodite) and ends with Charles Dance (Scoop).
Woody Allen is a big fan out arthouse cinema. He has paid tribute to those films in many of his own. One Criterion Collection user has done a fantastic job of listing every Criterion film that Woody has referenced in his career. From '8 1/2' (the inspiration for Stardust Memories and pictured above) to 'The Decameron' (an allusion to 'The Bop Decameron', one of the original titles for To Rome With Love).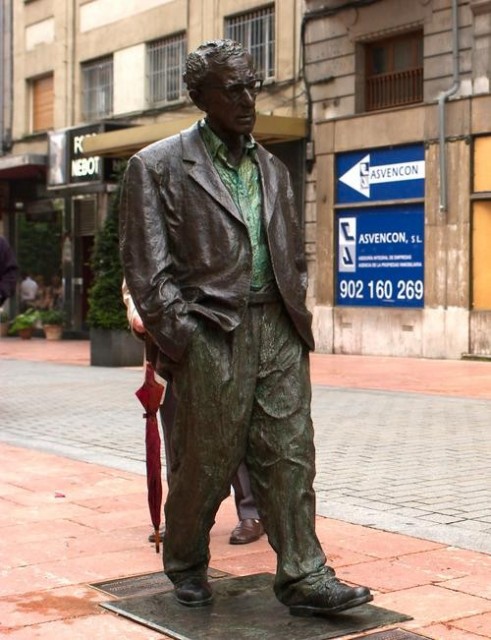 Yahoo Movies looked at 15 Awesome Movie Statures From Around the World. Included is Allen's statue in Oviedo.
Various cool things from socials.
Woody Allen statue seen in Barcelona. We want one.
Woody Allen in Barcelona pic.twitter.com/5K23RldEHk

— Ellen (@ellenstarbuck) May 30, 2014
A 7″ single of Sleeper radio spots. Didn't even know this existed!
http://instagram.com/p/oquG_rCu6M/
More…
Some Monday humor for y'all, by Brooklyn's very own, Woody Allen. pic.twitter.com/d9IOih0AFL

— The Brooklyn Shuffle (@TheShuffleLife) June 2, 2014