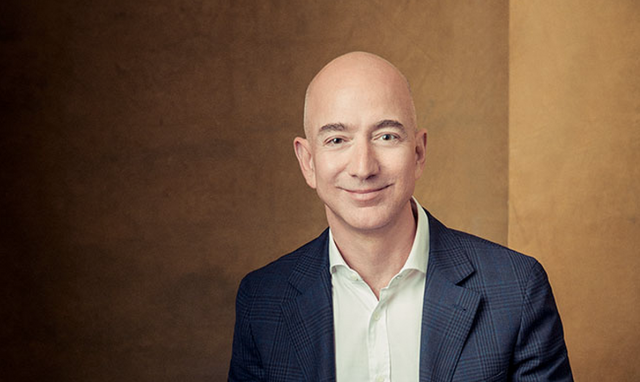 Earlier this year, Amazon announced that it had struck a deal with Woody Allen to produce and series for their Prime service (what we are calling the 2016 Amazon Series). The unexpected announcement came as the new Amazon Studios was riding a wave of acclaim with their series 'Transparent' (which is wonderful). Now, the CEO of Amazon, Jeff Bezos, has commented on the upcoming series.
Bezos' comments were give to The Hollywood Reporter, who have Amazon as their latest cover feature. They also come after Allen said at Cannes that he regretted signing the deal with Amazon.
Woody Allen said at Cannes, somewhat in jest, that he regretted agreeing to make a show at Amazon. How do you respond?

I breathed a huge sigh of relief. You know Woody. If he ever gets optimistic, then I'll be worried. As long as he's pessimistic and anxious, I think we're in good shape.

So it's still happening?

Oh, absolutely.
Very reassuring words from Bezos, who seems to know how to treat Allen. Bezos is one of the richest men in America, and it seems he might be a Woody Allen fan. And it might be PR, but it does seem like everything is on track for a (late) 2016 release date. Of course, no solid details about the plot.
Most interesting part of The Hollywood Reporter article(s) is the new shows (and films) they have coming, including some insight into how the studio works with studio head Roy Price. Where will this company even be by the time we get to the end of 2016?