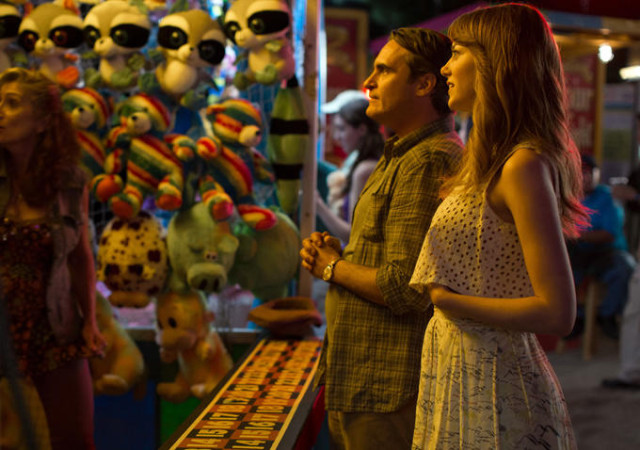 A whole bunch of new images has dropped for Irrational Man, the upcoming film written and directed by Woody Allen. The images come from a wide array of scenes and features the three principals – Joaquin Phoenix, Parker Posey and Emma Stone.
The images really highlight how small and contained the cast are, really revolving around these three. Not many other revelations, mainly it looks like a lot of people talking.
Here are the pics:
Irrational Man is released in the US on 17th July 2015. We're looking forward to more clips, images and interviews to come.