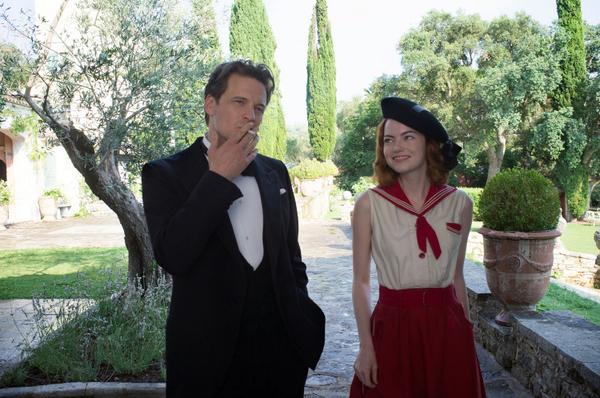 Magic In the Moonlight is the last film written and directed by Woody Allen, starring Colin Firth and Emma Stone. We have a small update today, with a final box office analysis, one more film festival and some cool production images.
'Magic In the Moonlight' has earned (at least) $36,648,537 global box office.
Leading the charge is North America ($10.5m), France ($7.2m), Italy ($4.2m) and Australia ($2.7m).
We say at least because there seem to be no reported figures for International box office anymore (Box Office Mojo seems to have given up). Going from history – Spain would have brought in at least $4.5m and Germany at least $2.5m (those are extremely conservative estimates). A truer box office total for 'Magic In the Moonlight' would be $44m – at least.
[If anyone has a lead on how we can get global box office figures – please drop us a line]
Some more minor markets have opened since the start of this year, including Indonesia and Nepal. One more big market to come – Japan on 11th April.
'Magic…' has also been announced for a film festival. FEST is the Belgrade Film Festival, which runs this year from 27th February til 8th March. Magic In the Moonlight will play on 1st March. More info at the FEST website.
Which pretty much wraps it up for 'Magic In the Moonlight'. It is out on DVD, Blu-Ray and digital in many major markets, with more in the coming weeks. To promote the DVD release in the UK, The Lady Magazine ran a pretty cool exclusive: production sketches by Sonia Grande.
There are some new costume sketches…
…and storyboards.
Check out more at The Lady Magazine.
In other DVD release promotion, The Express listed their favourite of Allen's leading Ladies. Stone is of course listed alongside the expected Diane Keaton (for Annie Hall), Dianne Wiest (Bullets Over Broadway) and Mia Farrow (for Husbands And Wives). Surprises include Madonna (for Shadows And Fog) and Rachel McAdams (for Midnight In Paris).
Almost seven months after it first opened in the US, this is probably our last update for 'Magic In the Moonlight'. Now for Irrational Man…