Edward Herrmann has passed away, after a battle with brain cancer. His amazing face and demeanour has graced many TV shows and films, and twice he worked with Woody Allen. He was 71.
He will be best remembered for his roles in the 'Gilmore Girls', 'The Lost Boys' and much more. Variety has an obit. Herrmann made two memorable appearances in Woody Allen films.
The first is in the acclaimed The Purple Rose Of Cairo, where he plays Henry, one of many opulent characters in the film-within-the-film, who is shocked when Jeff Daniel's character escapes the screen. Here he is with Milo O'Shea, Deborah Rush and John Wood (Herrmann far right) in a publicity image from the time.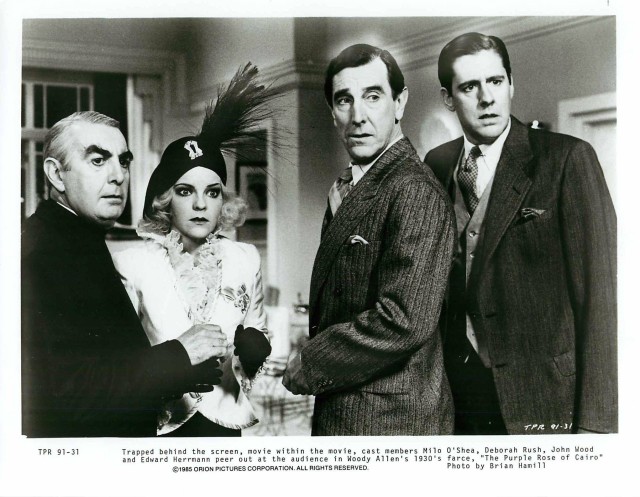 The second is in the main, top billing cast from the Allen written/directed the TV film Don't Drink the Water. Herrmann plays Kilroy, Michael J Fox's more competent political rival. Here he is with Fox, taking direction from Allen on that set.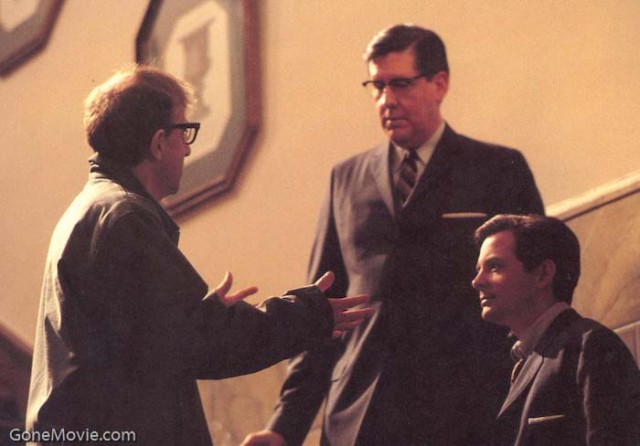 We loved Herrmann in many roles over the years. A very sad end to a rough 2014. We wish his family all the best.
Here is that great pivotal scene from 'Purple Rose…'