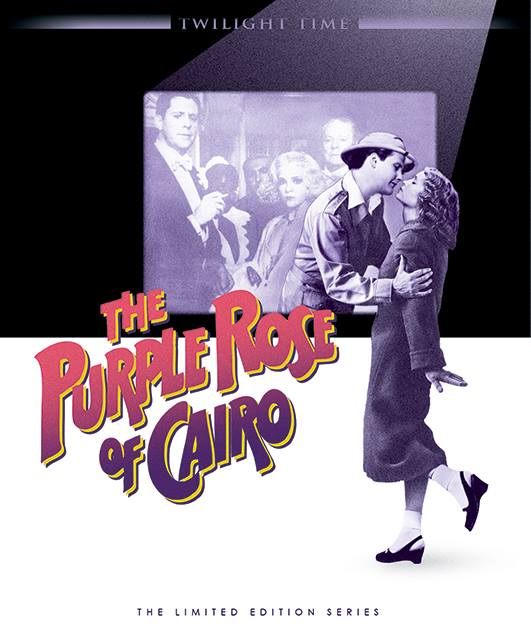 Pre-orders open today for The Purple Rose Of Cairo on Blu-Ray. The Blu-Ray will be released on 20th January 2015. The disc can be pre-ordered at Screen Archives from 30th January 2014 at 4pm EST in the US and is limited to just 3000 copies – so get in quick.
'The Purple Rose Of Cairo' is one of Woody Allen's most beloved and acclaimed films. It stars Danny Aiello, Jeff Daniels and Mia Farrow, and concerns a woman who helps a film character who has come to life. Allen himself has always counted it as amongst his favourite of his own films.
It is the first time 'Purple Rose…' has been available on Blu-Ray and comes from reissue experts Twilight Time. They have released several other early Allen films on Blu-Ray, and have Love And Death as the next one scheduled for 10th February.
Twilight Time also released two covers to the new disc, which we have used above and below. Not sure which is the final cover – if you order one let us know! We are looking forward to seeing more Allen titles from Twilight Time in 2015.