Our (usually) twice monthly wrap up of Woody Allen news bits from around the web. It's been a light month so we are wrapping up all of November in one go.
Writer/Director Joel Schumacher recently paid tribute to Woody Allen. He was speaking at the London Screenwriter's Festival and was covered by the blog London, Hollywood.
It was Woody Allen who changed my life. In Christmas of 1971 he hired me to do the costumes on Sleeper. We happened to be in the Rocky Mountains, which was very unusual for Woody to leave New York, and he encouraged me to be a director, but said that first I had to write. He said 'you're clever and funny, I think you can do it'.

And he gave some very good advice. He said the most important thing about writing is that you must finish it, and people must read it! My first two spec scripts sold, and one was 'Car Wash', which was one of those little movies that just hit the zeitgeist.
Which is very cool. We had no idea Schumacher worked with Allen!
John Leguizamo is out promoting his new film 'Fugly!'. In a new interview with Vulture, he spoke at length about Woody Allen.
In a 1995 interview for Detour, you said you wished you could make a "Latin Annie Hall." Some of the blocking during Fugly!'s dialogue scenes is Woody Allen–esque. And the film's inter-titles have a Woody Allen–style typeface. Did you have Annie Hall in mind when you co-wrote Fugly!?

I think I always have Woody Allen in mind whenever I'm creating anything. He's such a genius, and I think Annie Hall is one of the greatest movies ever written. I have studied it, so, yeah, I was definitely influenced. I wanted to take it to a different place and do different things. But I was influenced by it.

What particularly do you identify with in Allen's films?

His early work was, to me, outstanding. So brave; he tackled a lot of mature themes that other people weren't doing in comedies.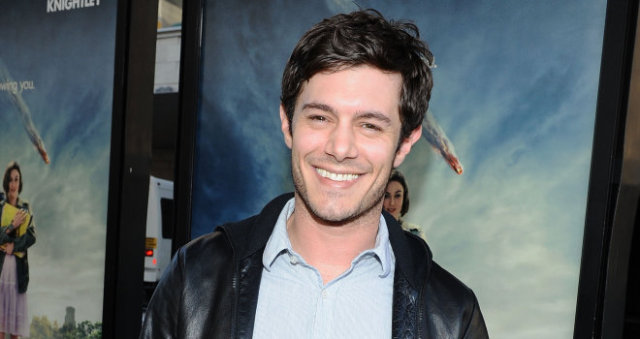 'The O.C.' star Adam Brody is starring in a new romantic comedy 'Life Partners'. He shared his top 5 date movies with Moviefone, and chose Manhattan as his number 2.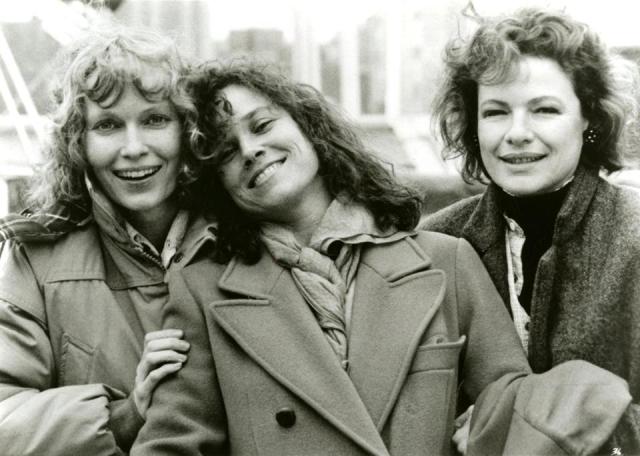 The Boston Globe revisited Hannah And Her Sisters. They ran a review by Jay Carr, who passed away earlier this year. The review was first published in 1986. Here's a bit of it.
"Hannah and Her Sisters" is, in short, as funny as any Allen film and more openly compassionate. It's as if he's reconciled himself to human imperfection and limits, and, like a latter-day Candide, is content to make his own garden grow. Also, Allen for the first time has cast himself in a supporting role. In his last film, "The Purple Rose of Cairo," he didn't appear at all. Obviously, he's been thinking about how best to incorporate himself into his films. He couldn't go on playing the schlep who backs into heroism and gets the girl. There was no way to reconcile that persona with the high opinion of himself that began to surface in such films as "Sleeper" and even "Annie Hall." "Hannah and Her Sisters" is more modest, generous, relaxed, compassionate, true to life than his previous movies.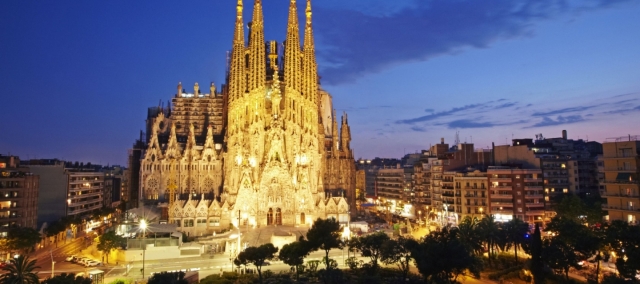 A new article on ShBarcelona takes you through the locations used in Vicky Cristina Barcelona.
A new video essay on the afterlife features Deconstructing Harry.
Stanley Kubrick's long time producer Jan Harlan and Kubrick's widow Christiane Kubrick talked at the Toronto International Film Festival about Eyes Wide Shut. They talked about how Woody Allen was initially intended for the film, in a new video.
Taste Of Cinema has ran down the 20 Greatest Female Performances in The Films of Woody Allen. Number 1? Cate Blanchett in Blue Jasmine.
Playboy Club published this old photo of Woody Allen.
Woody Allen at Playboy, a regular at the original London club and a visitor to the current club.#ThrowbackThursday pic.twitter.com/3JhFBBHeqY

— Playboy Club London (@PlayboyClubLDN) November 27, 2014
Will McCrabb posted a photo of Woody Allen playing jazz the night Annie Hall won the Oscar.
This is what WOODY ALLEN was doing the night he and the film ANNIE HALL won the Oscar. pic.twitter.com/45798IuZ4W

— WILL McCRABB (@mccrabb_will) November 26, 2014
Fan art corner!
Woody Allen pic.twitter.com/voUKyO9C1f

— Sciammarella (@a_sciammarella) November 3, 2014
Woody Allen -graphite and white oil paint pic.twitter.com/9iz9Gk2sXJ

— whoissheis (@whoissheis) November 12, 2014
Woody Allen#American #actor #filmmaker #comedian #musician #playwright #Manhattan #NewYork pic.twitter.com/6aCRv3kRiJ

— Pablo Mesquida (@pixel_faces) September 10, 2014
Woody Allen coaster
woody allen me cuida la cerveza: pic.twitter.com/cL60ZZ5Kw7

— ricardo rivadeneira (@criticardo) November 9, 2014