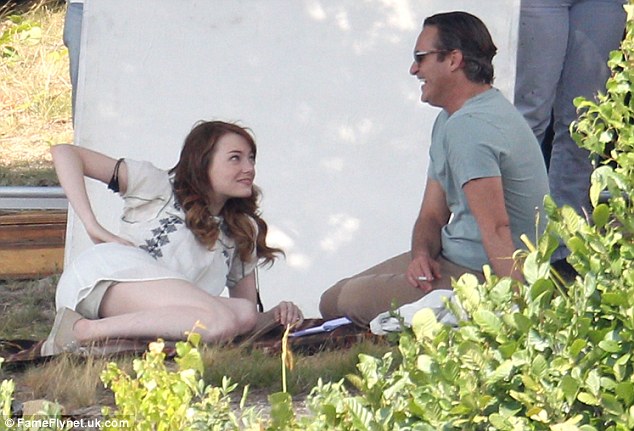 Really quite major spoilers to follow!
Production has wrapped on the 2015 Film written and directed by Woody Allen. We still know very little about the film, except that it stars Joaquin Phoenix, Parker Posey and Emma Stone. We've heard that it is serious drama that features a murder. What little we know matches a plot synopsis of an untitled screenplay Allen submitted to Princeton.
Princeton is the library that looks after all of Allen's papers – from drafts and scribbles to finished screenplays and published works.
Amongst the many papers is an Unidentified Film Script. Here's the synopsis. Massive spoilers – highlight to read.
Set on a small town college campus, the film is about a philosophy professor in existential crisis who gives his life new purpose when he decides to murder a corrupt judge, an act he deems morally justifiable. He is found out by his student and romantic interest, who presses him to give himself up to the police. When he tries to kill her as well, he accidentally falls down an elevator shaft and dies.
This matches with so much of what we know. The campus – which is likely the fictional Braylin College. The murder angle. We've heard Phoenix was a philosphy professor and it seems clar that Stone is his student. Posey's arm cast in one on set photo is perhaps another sign of the violence in this film.
There is not enough in the Princeton draft for a feature length screenplay, and there is bound to be many changes. But this does seem to be the premise of the film, and there is definitely a seriousness in the story.
It's probably going to be a while before we get any confirmation on any of these details. Most likely, we will have to wait til nesxt year when the film is released.