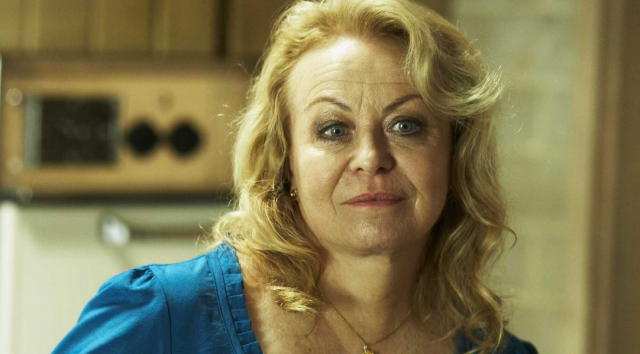 Magic In the Moonlight is in theatres all over America, and one of it's stars is Australian actress Jacki Weaver. She's been working for many decades and a legend in her homeland. She has seen her international star in recent years. She's been in many great films – but which is the best? We want to know what you think.
Here are your choices.
Animal Kingdom
The Five Year Engagement
Parkland
Picnic At Hanging Rock
Silver Linings Playbook
Stoker
Or you can write in your own choice.
We wrap up our last poll – What Is Your Fave Emma Stone Film?
Winning the poll with 28% is 'Easy A', the film directed by Will Gluck that really made Stone a star. The very funny teen comedy also featured very funny parents in Patricia Clarkson (Vicky Cristina Barcelona, Whatever Works) and Stanley Tucci (Deconstructing Harry).
Second was 'The Help' with 21%. A period drama directed by Tate Taylor, it deals with racism in the 1960s small town America. Allison Janney (Celebrity) is part of the large ensemble cast.
Third and last on our list is 'Crazy Stupid Love' with 18% of the vote. This family drama directed by Glenn Ficarra and John Requa features a great performance by Steve Carell (Melinda And Melinda) in the lead, and lots of great one liners. This was our pick.