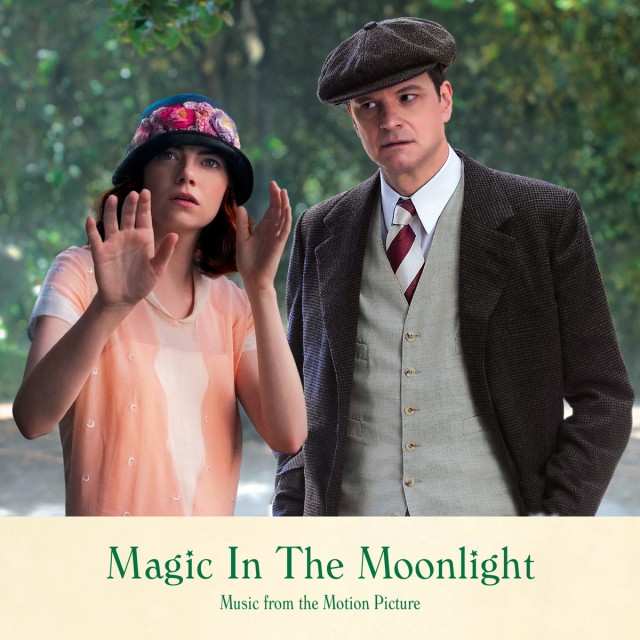 We totally missed this one, but the soundtrack for Magic In The Moonlight has been released. It is available now at iTunes only, it seems.
The soundtrack is released by Madison Gate Records who have handled the release of Allen's film soundtracks since Midnight In Paris. So low key is this release that there is no mention of it on their website or Facebook.
Not surprisingly, the soundtrack is made up of the 20s jazz that Allen loves so much. His band mate Conal Fowkes contributes two tracks. Of course, it opens with a version of 'You Do Something To Me' by Cole Porter. It also features German singer Ute Lemper, who appears in the film.
Here's the tracklisting
1. You Do Something To Me – Leo Reisman & His Orchestra
2. It's All a Swindle ("Alles Schwindel") – Ute Lemper
3. Moritat – Conal Fowkes
4. Dancing With Tears In My Eyes – Nat Shilkret & His Orchestra
5. Big Boy – Bix Beiderbecke
6. Thou Swell – Bix Beiderbecke
7. Sorry – Bix Beiderbecke & His Gang
8. The Sheik of Araby (with The De Paris Brothers Orchestra) – Sidney DeParis
9. Chinatown, My Chinatown – The Firehouse Five Plus Two
10. Remember Me – Al Bowlly
11. Charleston – Paul Whiteman & His Orchestra
12. Sweet Georgia Brown – California Ramblers
13. You Call It Madness (But I Call It Love) – Smith Ballew and His Piping Rock Orchestra
14. At the Jazz Band Ball – Bix Beiderbecke & His Gang
15. It All Depends On You – Ruth Etting
16. I'll Get By (As Long As I Have You) – Conal Fowkes
We've also added a soundtracks page to the site. Not much there yet, but we will slowly add more details – when we get around to it.
Buy the Magic In the Moonlight (Music from the Motion Picture) – Various Artists now on iTunes.
'Magic In the Moonlight' is out now in the US. It opens internationally in the coming months.