Publicity is really starting to kick off for Magic In the Moonlight, the new film written and directed by Woody Allen.
Colin Firth and Emma Stone visited ABC News and talked and joked about 'Magic…'. Stone revealed that her dog is named Alvy after the character in Annie Hall, and Firth saw Bananas at the cinema.
Some pics of the pair followed by the video.
Stone then dropped by Letterman. We will post that video as soon as we get it.
Emma Stone (#MagicInTheMoonlight) lights up 53rd Street as she arrives for tonight's big show. 11:35|10:35c. pic.twitter.com/TaSPOKAlNo

— Letterman (@Letterman) July 16, 2014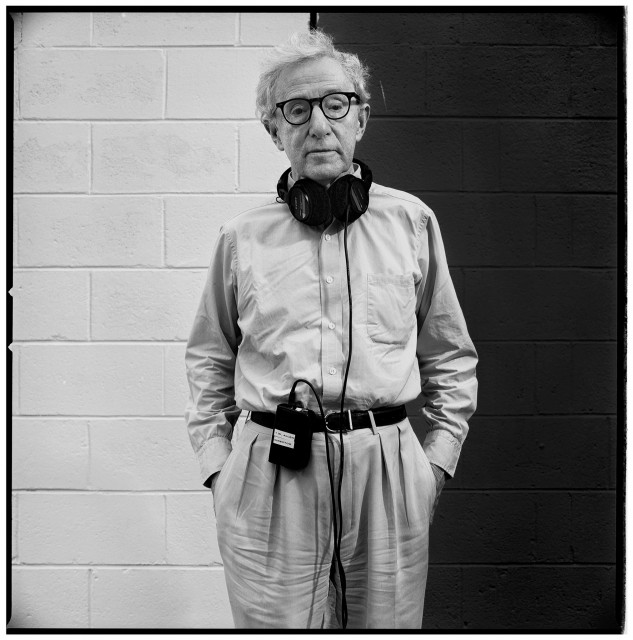 As expected, the New York Times have their yearly feature on Woody Allen and his latest film Magic In the Moonlight. Interestingly, the interview with Allen took place in Providence, whilst Allen and Stone were making Allen's 2015 film.
The long interview doesn't tell us much we don't know about the film, but there are new quotes from Allen and Firth.
Allen on magic:
I'm like Blanche DuBois. I hope in life that there's a certain amount of magic. Unfortunately, there's not enough. There are little, sporadic things one could think of as magical. But for the most part, it's grim reality.
Allen on living in reality:
If you're the kind of person that finds it hard to deceive yourself — even though it's seductive to believe the other thing — then you're stuck with it. The overwhelming amount of logic and evidence is that we're all victims of a bad deal.
Colin Firth, on Allen being a hardline realist:
Woody must at least understand that certainty is to be questioned. Sometimes there are more paradoxes in good writing that are revealed about the person than they might consider.
Most interesting is the revelation that his next four films, including the 2015 one, has secured financing. Which means we can look forward to a new Woody Allen film every year until in 2018.
Next up should be the yearly Los Angeles Times article.
Thanks to Just Jared.