Antz takes the honour of being the most financially successful film in Woody Allen's career. Made at a time when the idea of animation changed radically, Allen starred as an ant with big ideas to change his own station. This family friendly film still holds up, with a classic hero's story and some pretty great moments.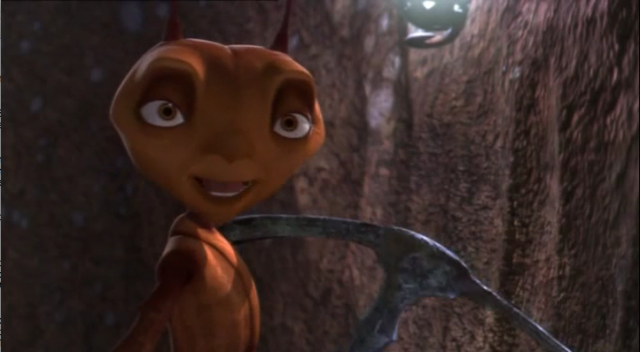 Allen stars as Z, an Ant with typically Allen-esque hang-ups. a chance meeting with a rebellious princess (Sharon Stone – who first cameo'd in Stardust Memories) sets of a series of events that will see him facing off against an evil Gene Hackman (who worked with Allen on Another Woman). Other big stars such as Sylvester Stallone (who appeared in Take the Money And Run), Christopher Walken (who appeared in Annie Hall) and Jennifer Lopez round out the cast.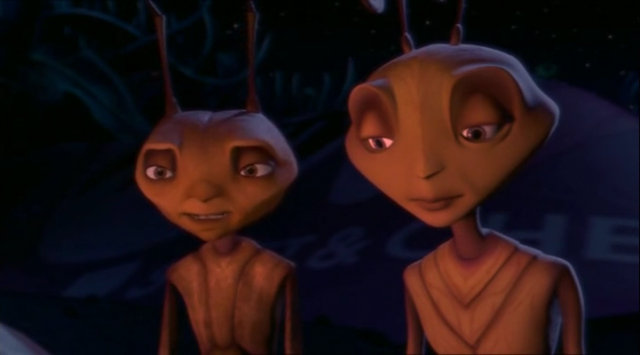 The biggest surprise, re-watching this film, is how Woody Allen it all is. Jokes about mother issues, communism and campaign contributions litter the script. Are these jokes for the parents that passed over the kids' heads? But Allen is surprisingly great as a schlubby everyman. He's an over thinker in a society of of mindless drones. It makes for some pretty great comedy.
As a film, it still looks pretty good. The ground breaking CGI has only slightly dated. The large scale action pieces still wow. It clearly apes the work of Pixar studios, and they've aped their timeless storytelling as well. It is a simple, effective story. It's a timeless fairy tale. They've shaved out a pretty classic hero journey for Z. The music is fine (and excitingly, Neil Finn is involved).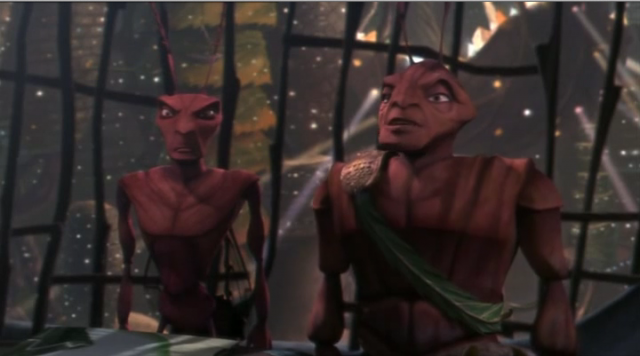 This film is tough to judge the performances. The voice talent do fine, but they have a mostly easy job of it. It's fun to imagine that this could have been some strange live-action film, where Allen and Stallone are mismatched buddies. Everyone sounds like they are having plenty of fun. There even sounds like there's some chemistry between Stone and Allen – although they might not have ever been in the same room.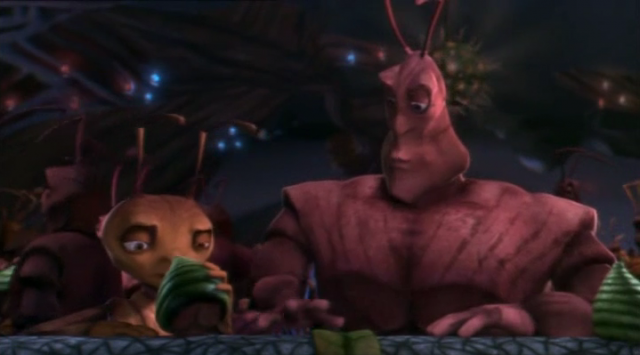 This was the first introduction to Woody Allen for many kids. In that sense, it's wonderfully subversive. Conservatives would complain today about this film, like they did with 'The Lego Movie' or 'The Lorax'. Which makes the film even better. Allen's prided himself on making films for intelligent adults, but maybe his work could work for kids too. This is likely the closest we will ever come to that.
Full cast: Woody Allen, Gene Hackman, Sharon Stone, Sylvester Stallone, Jennifer Lopez, Christopher Walken, Anne Bancroft, Dan Aykroyd, Grant Shaud, Danny Glover, John Mahoney, Jane Curtin, Paul Mazursky