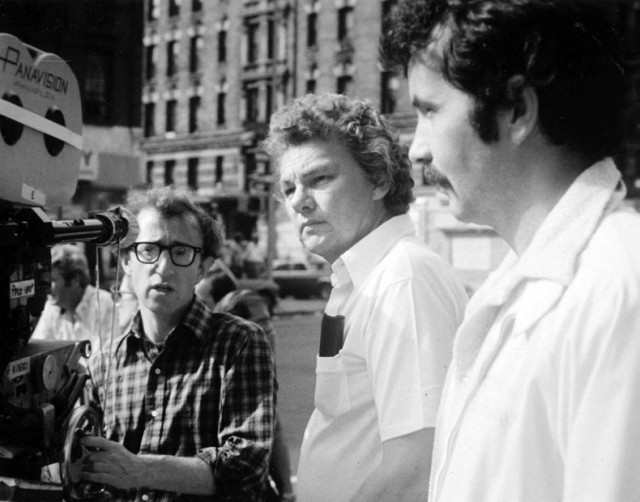 Sad news for film fans, and those who love Woody Allen's work. Gordon Willis, the legendary cinematographer who created the look for Woody Allen's most iconic films, has passed away. He was 82. Variety has confirmed the report.
Willis was the cinematographer for Allen's legendary late 70s and early 80s films. He started work with Allen on Annie Hall and was no doubt instrumental in helping him make the jump to deeper, more meaningful films. He worked on eight Allen films all up, following up with Interiors, Manhattan, Stardust Memories, A Midsummer Night's Sex Comedy, Zelig, Broadway Danny Rose and The Purple Rose of Cairo.
Willis would be a legend regardless of Allen. He shot such masterpieces as 'The Godfather', 'The Godfather Part 2' and 'All The President's Men'.
He was nominated twice for Academy Awards – for 'Zelig' and 'The Godfather Part 3'. He also recieved an honorary Academy Award in 2009.
UPDATED: Woody Allen has now issued a statement.
Gordy was a huge talent and one of the few people who truly lived up to all the hype about him.
For us, Willis helped to frame dozens and dozens of iconic images that turned us into the film fans we are today. Tracy's smile at the end of 'Manhattan'. The film stocks that colour 'Zelig'. The faces on the train of 'Stardust Memories'. The door closing on Michael at the end of 'The Godfather'. every scene in 'Annie Hall'.
But for now, let's rewatch one of the very best moments in his career – that opening sequence from 'Manhattan'.