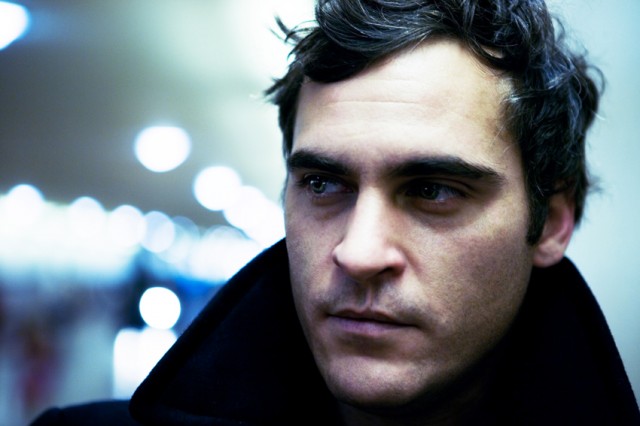 In amazing news, Joaquin Phoenix has been cast in Woody Allen's 2015 film. Deadline are reporting that Phoenix is set to star in a film set to go into production this summer.
Phoenix is, of course, a phenomenal actor. He's coming off two huge critical hits in Paul Thomas Anderson's 'The Master' and Spike Jonze's 'Her'. Perhaps he's made a decision to work with unique auteurs. He's certainly one of the biggest stars in the indie/arthouse film world. Looks like the past six months have done nothing to curb Allen's ability to draw big names to his films. Phoenix will appear next in PT Anderson's 'Inherent Vice'.
The schedule follows Allen's pattern – casting in May, prep in June, production through to August. We expect to hear more about the rest of the cast very soon.
The only thing we do know about the 2015 film is that it will be filmed in a US city, as Allen has said a couple of times. The fact he didn't say New York is intriguing. It will be the 46th film written and directed by Woody Allen.
This news comes at a time where we still know next to nothing on Allen's next film Magic In the Moonlight, which will be released this June.
What do you think of the casting? Can Allen help Phoenix get that elusive Best Actor Academy Award?