Fading Gigolo, the new film written, directed and starring John Turturro celebrates it's second week of official release. The film co-stars Woody Allen, and we are wrapping up box office scores and other bits.
'…Gigolo' had another excellent week at the US box office. Another big per theatre average of $4615 while expanding to 100 or so theatres. It has now earned $1,149,712 in the US.
Internationally, it has earned $5,970,097, led by strong showings in Italy ($4.5m) and France ($1.2m).
It brings the worldwide box office to $7,119,809.
This week sees '…Gigolo' expanding further in the US and countries abroad including Australia, Brazil and Spain.
There's an alternative US poster. The new one features Turturro and Vanessa Paradis.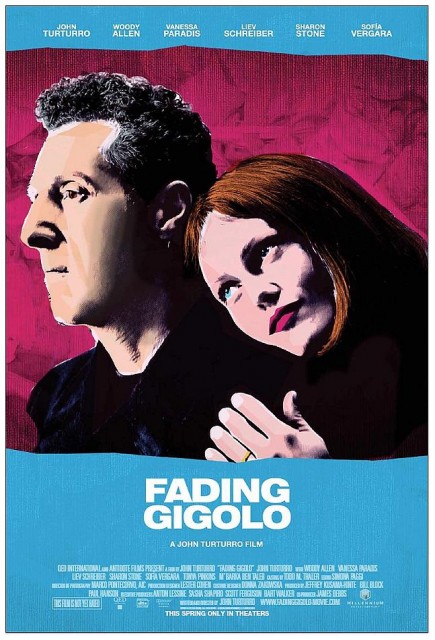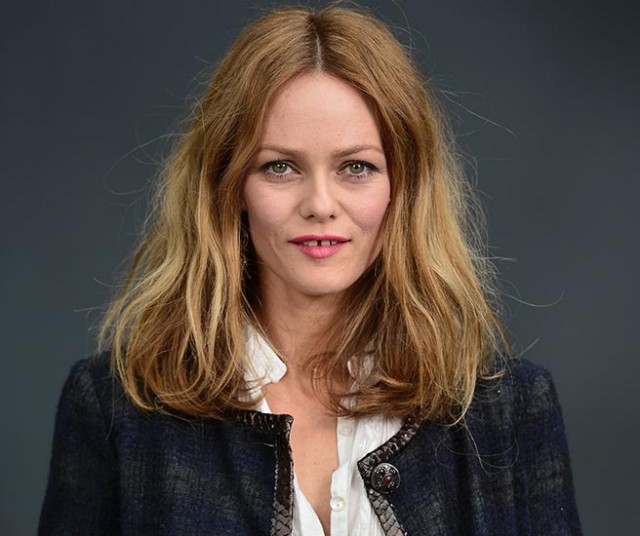 Speaking of Paradis, she was profiled in Elle magazine, where she spoke about the role and working with Woody Allen.
Filming scenes with Woody Allen was the toughest thing I had to do. He improvised really funny lines, and every day was different. My first day was shooting with him, he said, 'I hope you don't mind, I'm improvising most of my lines', and I said, 'Oh Woody, no problem.' But it kind of was a problem, because I never knew when I had to come in! You don't want to cut him off because he's Woody Allen! He's brilliant! And then I could hear John [Turturro] behind the camera laughing, and going, 'Woody, Vanessa, what are you doing?' And I had to keep a straight face. So it was hard as an actress, but it was awesome to watch! It was like I wasn't just acting. I was the audience, too.
There's also plenty of cool new interviews with Turturro, including an audio interview with Australia's Radio National and a video interview with the BBC, talking about the films that inspired '…Gigolo'.
We'll wrap up 'Fading Gigolo"s box office again next week.