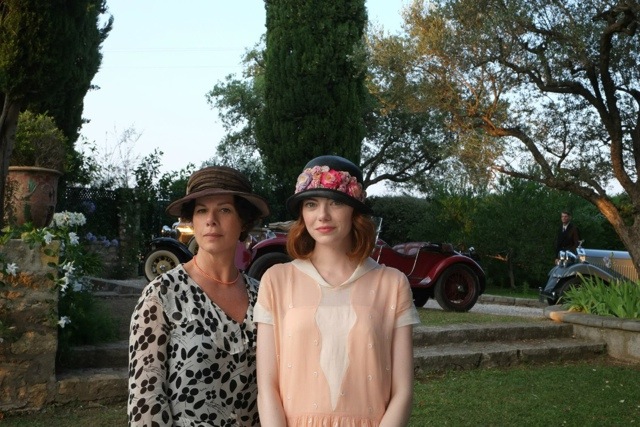 In a somewhat surprise announcement, Woody Allen's 2014 film 'Magic In The Moonlight' will be released on 25th July 2014. Written and directed by Allen, it will be follow his recent standard release pattern if opening in New York and Los Angeles before rolling out further.
This announcement came from a tweet by Exhibitor Relations, who is a pretty good source of info.
Woody Allen's latest, MAGIC IN THE MOONLIGHT, drops July 25 exclusively in NY/LA.

— Exhibitor Relations (@ERCboxoffice) April 7, 2014
What is surprising is how quickly that date is creeping up, and how little we know. Marketing, images, posters and more will be released in just the next three months. We know more about some films due for release in 2017!
We also thought the film would be pushed later in the year for several reasons. Give Fading Gigolo some space. Give Emma Stone some space after 'The Amazing Spider-Man 2'. Both films are yet to be released! We also know the French release date is October. And later in the year helps with Academy Award nominations.
But nope, looks like Sony Pictures Classics will barrel into that July date. And why wait. April/May is when Allen casts his films for a summer shoot – so he's moved on.
'Magic In The Moonlight' is a romantic comedy set in the 1920s. It stars Eileen Atkins, Simon McBurney, Colin Firth, Marcia Gay Harden, Erica Leerhsen, Hamish Linklater, Emma Stone and Jacki Weaver.