Woody Allen's 2014 film is Magic In the Moonlight. For a director who is notoriously secretive about his films before release, we actually know less about 'Magic In the Moonlight' than Allen's recent films. Here's a rundown of everything we do know.
Here's the official synopsis:
MAGIC IN THE MOONLIGHT is a romantic comedy about an Englishman brought in to help unmask a possible swindle. Personal and professional complications ensue. The film is set in the south of France in the 1920s against a backdrop of wealthy mansions, the Côte d'Azur, jazz joints and fashionable spots for the wealthy of the Jazz Age.
The cast:
Colin Firth – we can safely assume he is our Englishman.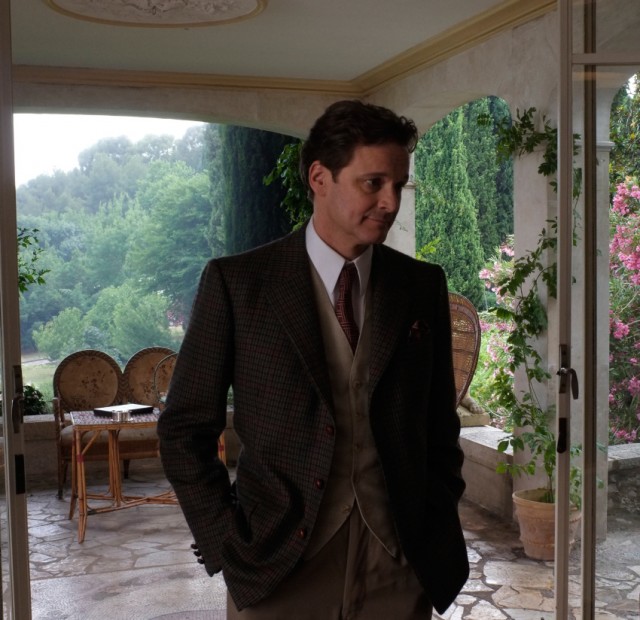 Emma Stone is the other headline star. We do not know her role.
The rest of the cast is rounded out by Eileen Atkins, Marcia Gay Harden, Hamish Linklater, Simon McBurney and Jacki Weaver. Only one image of Marcia Gay Harden have been released so far.
Jeremy Shamos and Erica Leerhsen are also part of the cast, but were not listed in the cast list sent out with the synopsis. We assume they have less of a role than the others, although there is a chance their roles have been cut.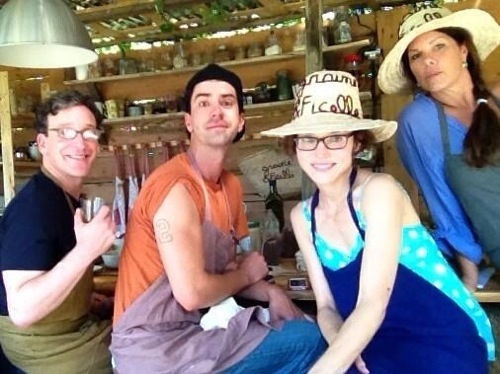 Kenneth Edelson, Allen's friend who has appeared in several of his films, also appears in this one.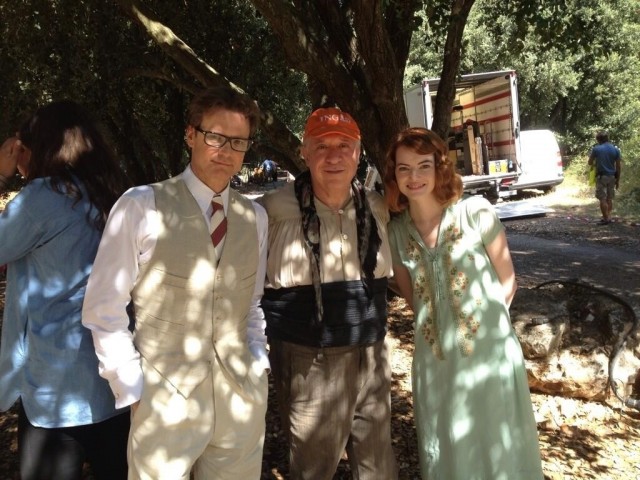 The film was shot in the South of France over July and August 2013. In particular the towns of Nice, Menton and Antibes. A nice blog post at the Emma Stone US fansite covers some of the locations.
The most public filming took part at the Opera House at Nice. Scenes were also shot at the Casino Barriere in Toulouse and Villa Maria Séréna and Serre de la Madone, both near Menton.
Sony Pictures Classics is distributing the film in the US, their sixth film in a row with Allen. They haven't announced it but several outlets are reporting a 25th July 2014 release date. Following the pattern of recent years, this will be a limited release in New York and Los Angeles, before rolling out across the Us and the world. Allen told the LA Times that they have submitted the film for Cannes Film Festival.
We don't know much else. We know that it's a period comedy, with a crime caper element, but we don't know who the cast is playing.
With six months or so to go, we don't expect much more news until May, when it's Cannes time. We hope some more news leaks out before then.
Check out all our coverage of Magic In the Moonlight so far.