News bits – our twice monthly round up of Woody Allen bits from around the web.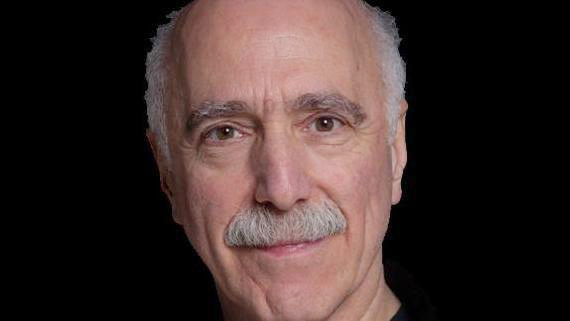 Richard Brick has passed away, aged 68. He was an official of the Director's Guild of America and a former New York film Comissioner. In his time, he also served as producer on three Woody Allen films – Deconstructing Harry, Celebrity and Sweet And Lowdown. Below is a photo of Brick and Allen together.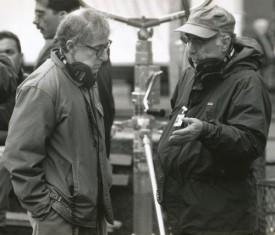 Variety has an obituary.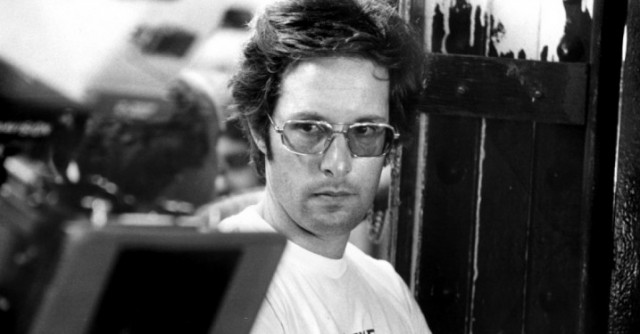 Legendary director William Friedkin recently had some nice words to say about Woody Allen, in a new interview with Soundvenue.
(Translated from Danish)
To me, Woody Allen the greate

st living director. His very early movies were great fun and laid in the tradition of American slapstick like 'The Three Stooges' and The Marx Brothers, and afterwards he changed course and made some extremely profound films in the 60s and 70s. I have not followed closely the charges against him, but I do not believe in them. I've known him for over 50 years and I can not believe that he has done what he is accused of – by a sour ex-girlfriend.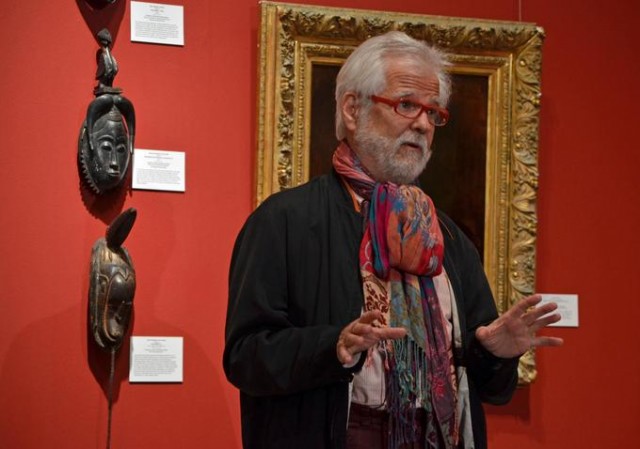 Jan Harlan was he long time producer of the legendary Stanley Kubrick. He recently spoke about Kubrick at the Bermuda International Film Festival, and dropped a Woody Allen tidbit. Kubrick's original vision of 'Eyes Wide Shut' included Allen.
There was one point when he though of doing it as a black and white, very cheap art house movie with Woody Allen in the lead. With Woody Allen playing a straight, Jewish, American doctor in New York.
The idea of Allen in a Kubrick film is so tantalising. Allen has been on record as being a big fan of Kubrick's.
Watch the full panel interview below, where Harlan actually tells a couple of Woody Allen anecdotes, including his offer to make a film for free if the studio would destroy Manhattan.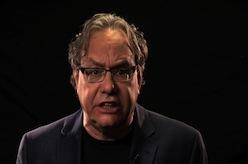 Lewis Black was the guest of the Free Beer & Hot Wings Morning Show. He discussed meeting Woody Allen (in a typically brief audition), and working with him on Hannah And Her Sisters. Listen from 7:45 onwards.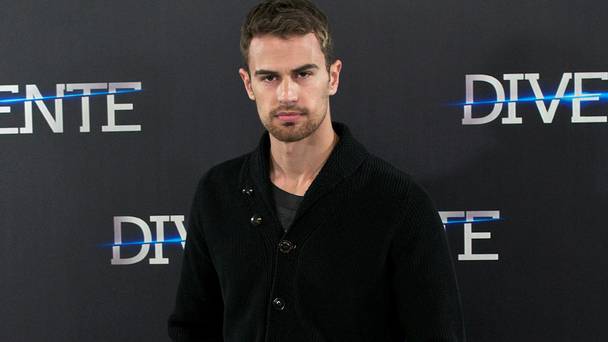 Theo James can currently be seen in the young adult film 'Divergent'. But in a new interview with the Belfast Telegraph, he talked about working with Woody Allen on a film with another screen legend – Anthony Hopkins – when he appeared in You Will Meet A Tall Dark Stranger.
I asked Anthony Hopkins what he was doing the following week. He said: 'I'm popping over to Italy where a concerto I've written is being performed. After that, I'm off to New York because one of my paintings is on display so I'm quite busy.' I thought: 'F***ing hell, I need to start working on other stuff.' It was an eye opener.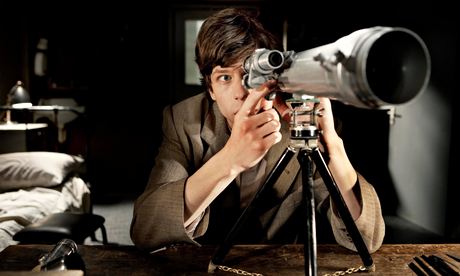 Director Richard Ayoade's new film is an adaptation of Fyodor Dostoevsky's 'The Double', starring Jesse Eisenberg (who worked with Allen on 'To Rome with Love'). This inspired the Guardian to take a look at the history Dostoevsky film adaptations – including Match Point (which loosely nods to 'Crime And Punishment').
See the full list at the Guardian.
Baseball legend Derek Jeter recently evoked Woody Allen in a new interview. In particular, he seems to have learnt the lesson of fate and luck that Allen spelt out in one film. It was said during an interview with ESPN.
He asked me if I had ever seen the movie "Match Point." Luckily, I had. It's a Woody Allen movie made in 2005 about an opportunistic former tennis pro who makes a mess of his life with an extramarital affair and winds up committing murder, but he gets away with it through a fortuitous and unlikely series of events.

Jeter referred me to one of the last scenes in the film, when the main character, in an effort to dispose of the evidence, tries to throw his victim's wedding ring into a river. Unbeknownst to him, the ring hits a fence railing and bounces back, coming to rest on the sidewalk. Later, it is found in the possession of another man arrested for a different crime, and it is used as evidence to convict him of the murder committed by the main character.

Jeter said he saw a parallel in that turn of fictional events with the way his own career has gone.

"It's just the way I bounced, you know what I mean?" he said.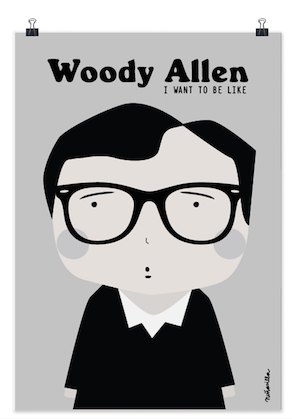 A very stylish Woody Allen poster, which you can buy.
And a Woody Allen tote bag
http://instagram.com/p/mQH4a9t3Eg/
And a Woody Allen singlet top.
And some fan art
Woody Allen by Hanoch Piven pic.twitter.com/rYP7bHUicv

— Sofi Silva (@Sofi_euge) April 3, 2014
Woody Allen at The Shelbourne Dublin. Hilarious! pic.twitter.com/dqgTDacPZ8

— Michael Finnigan (@mfinnigani2i) April 5, 2014
And just because we love him, it looks like Nick Frost met Woody Allen!
I just met Woody Allen in Central Park! We chatted. It was amazing!

— Nick Frost (@nickjfrost) April 6, 2014
If you've not seen Frost's work with Edgar Wright and Simon Pegg – go do it now.