Fading Gigolo, the new film written, directed and starring John Turturro and co-starring Woody Allen, received a new poster today. Once again it prominently features the two male leads, as well as head shots for the rest of the cast – Vanessa Paradis, Liev Schreiber, Sharon Stone and (yet another new spelling for) Sofia Vergara.
The font, the layout, the use of the names scrolled across the top, the use of New York imagery – it looks a lot like a Woody Allen film poster.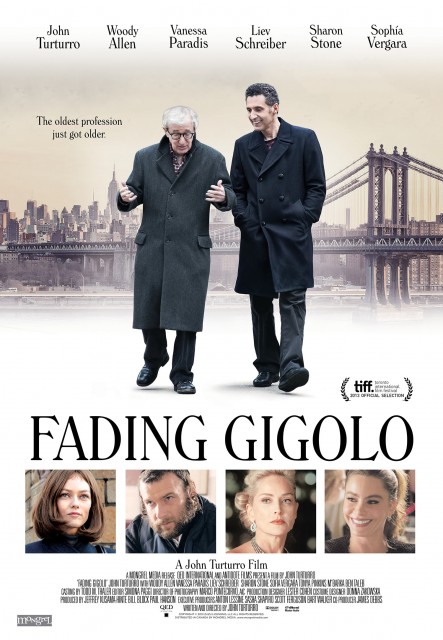 'Fading Gigolo' has been doing the rounds of the film festivals, and will be released in the US on 18th April 2014 in limited release, with many other countries soon after. Here's the trailer.